Applying For Residence In Spain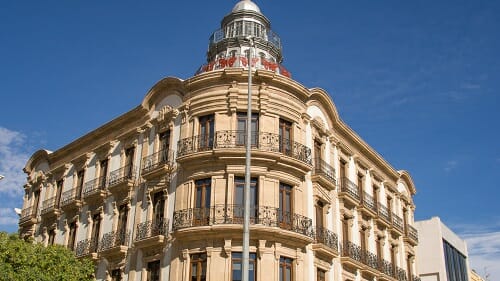 Understand how to apply for and maintain residence in Spain
An NIE (Numero de Identificacion de Extranjero) and a Tarjeta de Residencia (residency card) is required if you intend to stay in Spain for more than 90 days. It is possible to stay without applying for residence, but it is required for many purposes, including buying/renting property, opening a bank account, signing a telephone or internet contract, working or setting up a business.  It is commonly used when people need proof of your address in Spain.
The NIE is shown on your Tarjeta de Residencia and is the number you need to provide for any of these purposes. Both EU and non-EU citizens are issued with a Tarjeta de Residencia  which includes your NIE number and personal details and in the case of non-EU citizens the card also has your photo and fingerprint. Non-EU citizens are given residence for one year, which is normally extended to five years when it is renewed. No notice will be given when the residence expires so it is important to apply for renewal on time. EU citizens' cards do not expire.
Applying For Residence
You can apply for residence at Oficina de Extranjeria and Comisaria de Policia or Spanish national police stations. The Tarjeta de Residencia will generally take three months although you will generally receive you NIE number at the time.
You can apply in person or can use a legally authorised person to apply on your behalf.
The precise requirements can vary from one office to another and the time taken can vary enormously. Documents required by all applicants:
Two passport photographs with your name written on the back.
Current passport and a photocopy
A completed form EX 18 plus three photocopies
Form 790 completed by you bank confirming your Spanish bank account and the funds you have in it. This form can be obtained from the local Comisaria de Policia.
A padrón certificate issued in the last three months. These can be obtained from the local town hall. Generally the town hall will require your passport and a copy, but some may have other requirements and so it is best to check the requirements before you go.
Additional documentation can be required in some cases:
A medical certificate, depending on your country of origin and where you have been resident recently.
A Vida Laboral and a photocopy if you are employed or self-employed. The self-employed will need additional documents.
If you are not seeking employment you will need proof that you have adequate finances and medical insurance. Pensioners will need to prove their pension entitlement and this may need to be paid into a Spanish bank account.  You will be required to provide either an average balance certificate from your bank (Certificado de Saldo Medio) for the previous three months (three months bank statements may be accepted by somepoffices) and show that you have a monthly income of above €800 per person.  Requirements can vary and so it is best to enquire before you go to the office where will be applying.
If a member of your family is Spanish or already has residency you will need to provide your Libro de Familia and DNI (national identity document), Empadronamiento and medical insurance.
Existing Residents
If you were legally resident in Spain before 1 January 2021, you are entitled to remain in Spain. You must ensure you are correctly registered as a resident. Children must also be registered with their own residency document.
If you are registering for the first time, you will be issued with a biometric residence card called a Tarjeta de Identidad de Extranjero (TIE). This card will prove your rights under the Withdrawal Agreement.
If you registered as a resident before 6 July 2020, you will have a green A4 certificate or credit card-sized piece of paper from Extranjeria or the police. This is still a valid document and proves your rights under the Withdrawal Agreement.
Some people have been experiencing problems getting officials, banks and others to accept the validity of the green A4 certificate.  If you have trouble using your green EU residence certificate, read the Spanish government's informative note on documentation for UK nationals. This explains which documents you can use to prove your residence and Withdrawal Agreement rights in Spain and can be referred to when dealing with officials and service providers.
You can exchange your paper EU residence document for the new TIE but you are not required to.
The British Governmenet and the Spanish government strongly recommend you obtain the TIE. The biometric card is more durable, it will simplify administrative processes and border crossings, and it exempts you from European Travel Information and Authorisation System (ETIAS) and visa requirements.
Read the Spanish government's guidance on how to apply for the new TIE.