An Expat's Retirement – Double The Challenge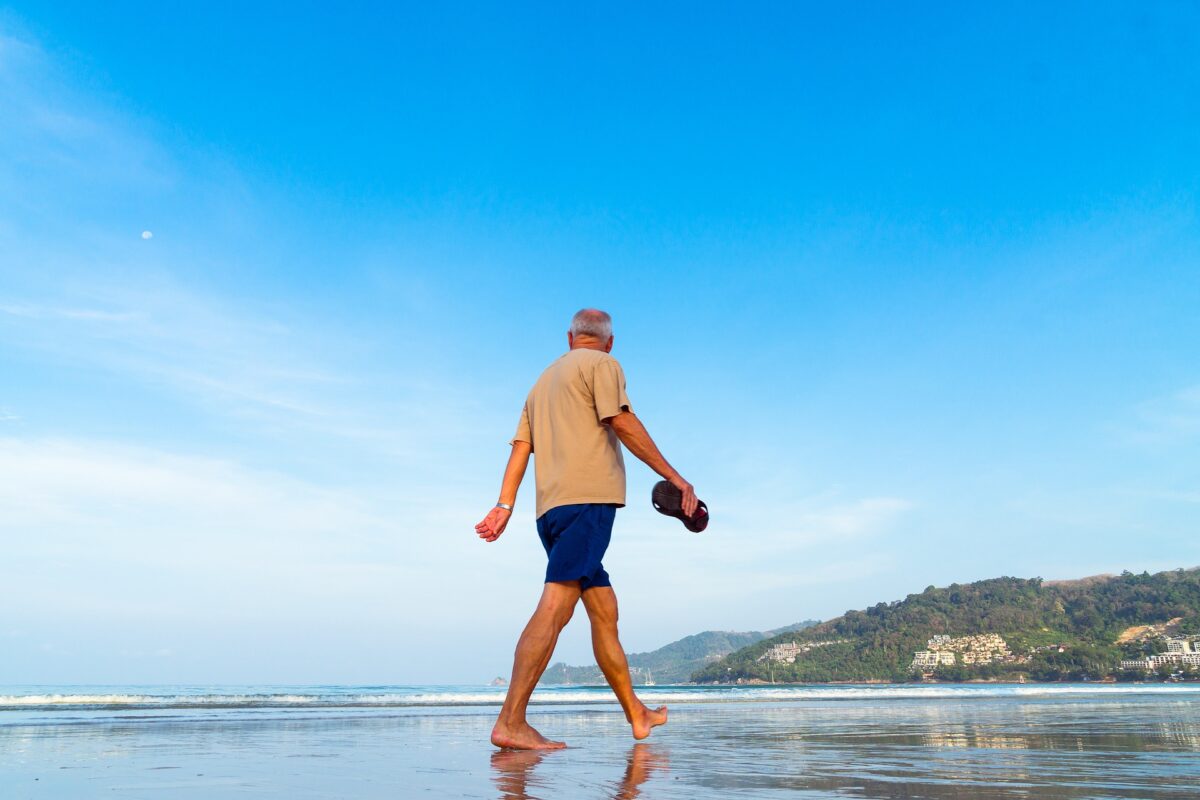 Retirement is like a bereavement. Overnight you lose your title, identity, network of colleagues and sense of purpose. Like a bereavement, many go through a stark emotional time.  Add leaving a country into the mix, and an expat's retirement can involve a more challenging time than most.
Written exclusively for Expat Network by Victoria Tomlinson, Founder of Next-Up
Why is retirement difficult; what are the additional issues for expats; and how can you give yourself the best chance of a happy retirement – or unretirement?
What do you 'do' in retirement?
There are 785,000 Brits living abroad, three quarters of whom are aged under 65 with the majority wanting to return to their homeland for later life – whether for family reasons or, often, healthcare costs.
For everyone, there is a tendency not to think about your later life and just assume things will work out. The first months or even years of retirement are often spent travelling, catching up with friends and family and just having fun. But for most people they reach a point where one morning they wake up and think, "Is this it? Is this my life for the next 20, 30, 40 or even 50 years?" This lack of purpose can be one the hardest aspects to work out in unretirement. People in their 50s and 60s tend to be fit and healthy, with lots of experience that could be useful to others – but how to use it?
In fact, a lot of people want to continue to contribute but may not be interested in a traditional, full time job role. What works well is to have lots of coffees – with charities, young business people (perhaps the kids of your friends or the friends of your kids), universities and colleges and even business people. If you are interested in them, ask lots of questions about what they are doing and what are their challenges. You can then offer to help them on a small project or looking at a business plan or helping a charity to raise funds. These first small steps often lead to other things – and even sometimes to paid opportunities.
But to do that you need a good network to have these discussions with – and that can be the hardest part when you are returning from years abroad.
What additional challenges do expats face?
Andrew Moss was president of GKN in China. He assumed things would work out when he returned to the UK. He said,
"I could have done so much more to prepare, especially around my networks. But the last year was taken up with the mechanics of returning – regulatory issues, paying taxes, sorting financials and getting a container to ship everything. I just didn't think about what I was going to do next."
Andrew eventually picked up with the University of Bath, where he had helped to develop a Masters for engineers to learn about business. This led to him teaching and being offered a place on the Business School advisory board.
David Piper was a consultant in Bahrain, helping Norwegian tech companies to establish in the Middle East. He said,
"As an expat you don't pay the same kind of taxes as you would in the UK. It's very easy to blow this extra money on things like jewellery and Rolex watches – which you would never normally do. It's better to save this money for retirement – the difference in lifestyles as an expat and living in the UK is enormous."
One expat said she found the hardest thing was being without support,
"When I was in the UK, I instinctively looked for my driver – before remembering I had to walk to the Tube! It is really hard adjusting lifestyles."
How can expats prepare for retirement?
Start exploring ideas long before you actually retire. This is the hardest part for most people. If you are facing a blank sheet, you can find some ideas and places to start here.
Get your finances in place. The more you can save, the easier you will make your future. Good guides are Living Abroad after Retirement and The Expat Guide to Pensions Abroad.
Make sure you have a great LinkedIn profile and start using it. Think about – how will people know where to find me?
Spend time thinking about what expertise you have, the skills and contacts that could help charities or young entrepreneurs. Make sure you include these as keywords on your LinkedIn profile.
Two or three years before you retire, start building your connections – use a personal message to connect on LInkedIn, "I'm starting to think about life back in the UK! I have a few ideas and would welcome your thoughts." Connect and have Zoom coffees with everyone – old work colleagues, uni friends, your family – nieces, nephews and godchildren.
Brace yourself for change. Don't be the person who says, "This country has gone downhill". Others may resent you not paying taxes for services in this country!
Create a structure – post on LinkedIn daily, have Zoom calls two or three times a week. It is a time to look after your mental health and being focused will help. It is also useful to speak to people who retired a year or two ago – ask them for their tips. The more prepared you are, the less of a shock it will be and the more likely you are to have a great unretirement.
If you are planning to retire abroad join us for our Retire Abroad Virtual Roadshow in the week commencing 23rd January 2023.