Aker Solutions wins Statoil Deal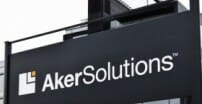 Aker Solutions will provide engineering, procurement and management assistance services for five years at the Statoil-operated Johan Sverdrup development in the Norwegian North Sea.
The EPMA work, valued at NOK 4.5 billion, is part of a 10-year framework accord announced in December 2013 and comes after Statoil decided to exercise an option. The assignment will last through 2019 and covers work in the development's first phase.
"Johan Sverdrup will define the oil industry in Norway and play a large part in our company's growth for years to come," said Luis Araujo, Aker Solutions' chief executive officer. "We are sparing no effort and working in close cooperation with the field's partners to ensure the development is second to none."
Aker Solutions last year delivered the front-end engineering and design work for the development's first phase, consisting of four platforms linked by bridges. The EPMA work for phase one is anticipated at its peak to involve more than 1,000 employees at Aker Solutions' engineering hubs in Oslo, London and Mumbai.
The field, the largest offshore oil find in Norway in 30 years, is estimated to hold 1.8 billion to 2.9 billion barrels of oil equivalents. It's expected to produce 550,000 – 650,000 barrels of oil equivalents a day when fully developed, equal to about a quarter of current domestic output. Production is slated to start in late 2019 and is predicted to last for about half a century.
Statoil is operator for the development, which spans three licenses. Other partners include Lundin Norway, Petoro, Maersk Oil and Det norske oljeselskap.
Source:  Aker Solutions
More info:  www.akersolutions.com