Aecom to manage World Trade Centre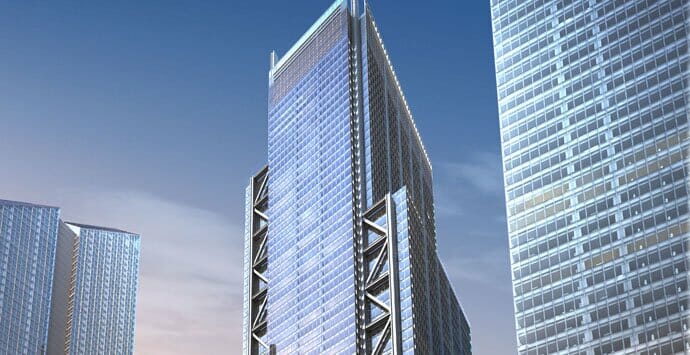 Tishman Construction, a subsidiary of  Aecom, is to serve as construction manager for Silverstein Properties' 175 Greenwich Street project, also known as 3 World Trade Centre.
The $1.5bn building was designed by Pritzker Prize-winning architect Rogers Stirk Harbour + Partners. Construction is under way and the foundations have already been completed.
The 80-storey tower, which is due to be completed in 2017, will measure 1,155ft and will have a floor area of 2.8 million square feet. It will consist of a reinforced concrete core with an external structural steel frame.
The building is expected to achieve the LEED Gold standard for energy efficiency.
Michael Burke, Aecom's chief executive, said: "It's an honour to work with Silverstein Properties on their latest signature office tower in Lower Manhattan.
"Aecom and our Tishman team have a proud history at the World Trade Centre, and we're pleased to continue participating in realising the vision for this important site."
Construction spending in New York is expected to exceed $100bn in the next three years.
Source: Global Review
Link: http://tinyurl.com/pd7g59b