Planning Travel To Portugal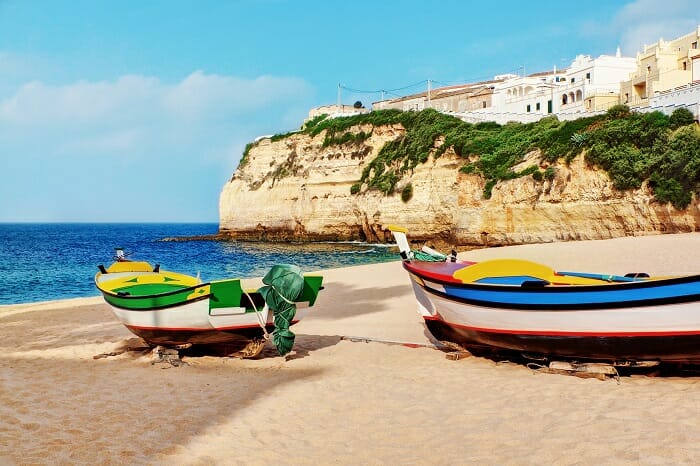 Most travellers will choose to fly direct to one of the country's three major international airports: Lisbon, Porto and Faro. When planning to buy or sell property in Portugal, proximity to one of these can adversely or favourably affect the price. Any location within an hour's drive is usually an acceptable distance – beyond that, and it might have a negative effect on value.

Lisbon's airport, Portela, is the country's main international and domestic airport handling 14 million passengers a year. It has the considerable advantage of being just 6km from the centre of the capital. Main carriers from Britain include BA, EasyJet and Ryanair, and the flight time from London to Lisbon is roughly 2.5 hours, with no time difference.
Francisco Sa Carneiro airport, named after the Portuguese prime minister killed in a 1990 air crash, is a futuristic complex better known as Porto airport. It is the country's second busiest and it is northern Portugal's principal base for budget airlines including EasyJet and Ryanair. It is located 11km from the city of Porto and is served by the metro and a 24-hour airbus link.
The country's third major airport is Faro, serving predominantly the Algarve and Alentejo regions. It is located just 4km from the city of Faro, and has direct flights operated by BA, Ryanair and EasyJet. Since 2010 it has been a hub for Ryanair, which bases part of its fleet there.
Travelling By Train
In any overview of rail travel on the Portugal mainland, prospective residents should be aware that it is a mixture of the good and frustratingly bad. The country is almost completely isolated from the rest of the European rail network, and there is just one train each day between Lisbon and Madrid (overnight and operated by RENFE – Spanish Railways).
An ambitious €7.8 billion plan to link the two cities by high-speed rail was shelved in 2012, with no realistic prospect of it being revived. There is however a fast and regular service connecting the north of the country with the Algarve, at speeds of up to 140mph using ALFA Pendular (Pendolino) tilting trains.
It is important to bear in mind that Portugal's railway network was scaled down in the early 1990s, but the affected lines were mostly local and services between the major cities are relatively unaffected.
Other Transport
Portugal's bus network has grown as rail routes have contracted, with the majority of towns and villages connected by local, regional and express long-distance services – most of them operated by private companies.
The reality is that most expats will travel internally by car or taxi – in which case, the good news is that Portugal has benefited from considerable EU-funded investment in a major road construction programme, particularly the 3,000km motorway (autoestrada) network connecting all the major towns and cities.
The main roads, usually those prefixed with the letters 'N', 'IP' or 'IC', are generally well-maintained two-lane highways, usually broadening into four lanes around towns and cities. They are preferred to the four- to six-lane autoestrada toll roads (prefixed by the letter 'A') by most Portuguese who consider the toll costs too high. The consequence of this is a generally rapid and congestion-free journey by drivers prepared to pay the toll.