Acacia Mining eyes projects in W. Africa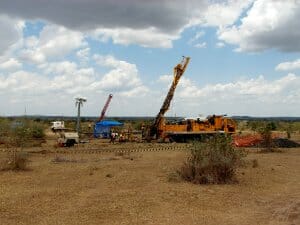 UK's gold mining company Acacia Mining is set to expand in West Africa by acquiring gold mines and exploration projects in Senegal, Mali and Ghana.
Acacia Mining, which has three mines and exploration assets located in Tanzania, also has exploration assets in Kenya in East Africa, and Burkina Faso in West Africa.
Acacia Mining CEO Brad Gordon told Reuters: "While most of the industry is walking away from exploration programmes and from good prospective ground in Africa, we will start to look at picking some of that ground up."
For the last two years, the company has been lowering its production costs.
According to Acacia Mining, full-year 2014 production was at 718,651oz with full-year sales of 703,680oz, 4% above the upper end of its initial production guidance of between 650,000oz and 690,000oz.
The company has delivered its ninth successive quarterly reduction in all-in sustaining costs (AISC) and generated a net cashflow of $7m as a result of its continued cost discipline.
During the quarter, the company produced 181,084oz of gold, which represents an improvement of 10% on the same period in 2013. The increase is driven by strong production at North Mara and the contribution of the new CIL circuit at Bulyanhulu.
Acacia is also planning to boost production at its Bulyanhulu mine in Tanzania, the news agency stated.
Source: Mining-technology.com
Link:   http://tinyurl.com/onhrs78