ABB Wins LNG Contract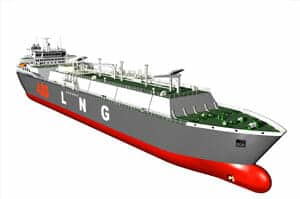 ABB has received an order to deliver advanced electrical propulsion systems for four LNG carriers under construction by Hudong-Zhonghua Shipbuilding (Group) Co. Ltd.
The LNG carriers are a joint venture between China National Offshore Oil Corp. (CNOOC), China LNG Shipping (Holdings) Ltd (CLNG) and Teekay. The LNG carriers will operate under 20-year time-charter contracts with Methane Services Ltd, a wholly-owned subsidiary of BG.
Under the contract, ABB will provide the LNG carriers with medium voltage generators, medium voltage switchboards, propulsion drives, propulsion transformers, propulsion motors and propulsion control systems. In addition to this, ABB will also provide  the installation and commissioning of the equipment and training.
Heikki Soljama, Managing Director for ABB's Marine and Ports business, said: "China has developed into one of the leading shipbuilders in the world through a high level of competence in the design and building of LNG vessels. As a leading supplier of electrical systems for the marine industry, ABB continues to deepen cooperation with customers like Hudong-Zhonghua Shipbuilder and utilise our rich industrial experience and technical expertise to support the further development of China's shipbuilding industry."
ABB has extensive experience across the LNG supply chain, providing complete power and automation solutions to ensure safe, environmentally friendly and profitable LNG operations. The company delivers projects to the entire LNG value chain, from gas production to regasification and distribution. It also provides services that extend the lifetime of assets in the LNG value chain.
Source:  www.lngindustry.com
Link:  http://tinyurl.com/p73wnza