A Walkthrough To The Best US Counties For Expats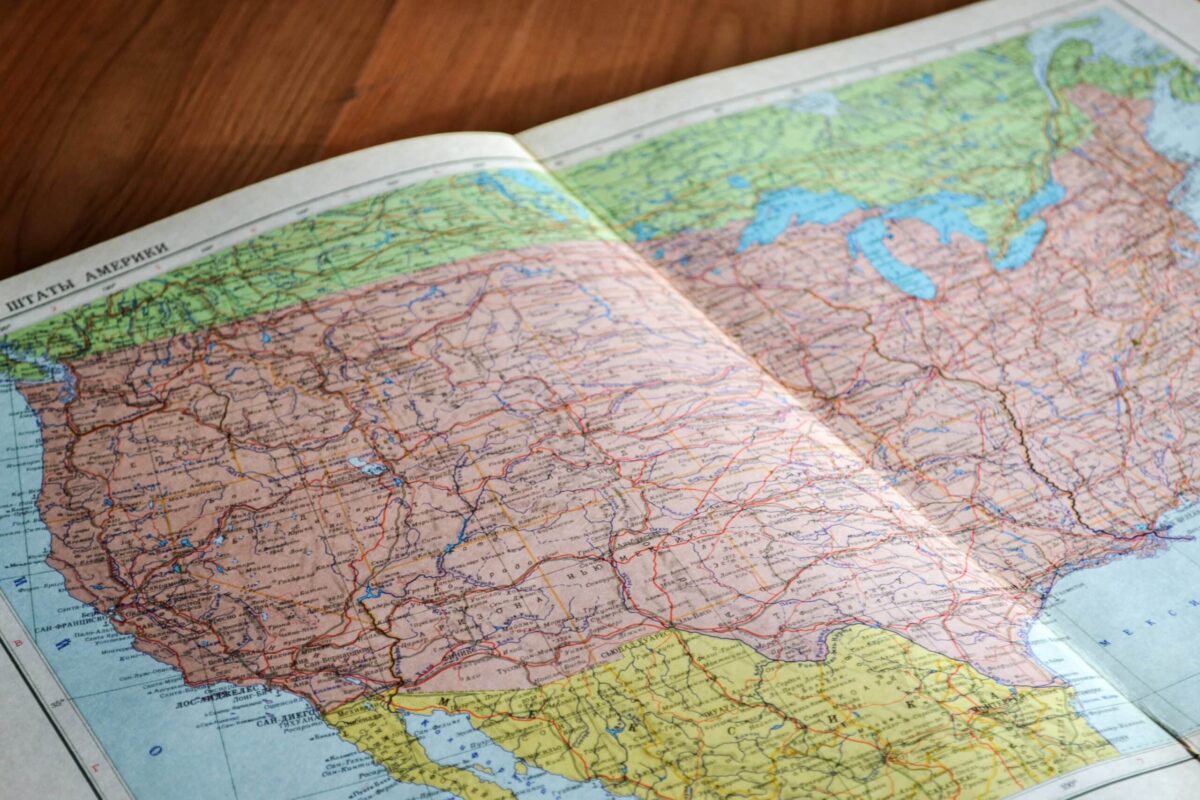 It is not easy to pick the best place to settle down in the US with so many to choose from, especially if you have relocated from a different country. With so many states, cities, and counties to choose from, it could get tricky. When picking the right location, you want to balance indoor and outdoor activities, cultural events, job opportunities, safety, and living costs.
For all the pieces to click into place, you should explore as many options as possible. We have narrowed down some of the best US counties for expats to help you make an informed decision.
Go to Collier County, Florida for the vacation lifestyle
Florida doesn't lack beautiful locations for locals and expats. Considered one of the best counties to live in, Collier County will not disappoint any expat looking to work, settle down or retire in Florida. If you are a fan of year-round warm weather, beaches, and outdoor activities, this is the place for you. With an average of three hundred sunny days a year, Collier County has earned its title of one of the most sought-after places and one of the reasons why foreigners love Florida. The home of Naples, Everglades, and Pelican Bay is on our list of the best US counties for expats.
Settle down in Pelican Bay
This small town has a population of just over six thousand and is one of the best places to live in Florida. Pelican Bay has everything one could want in a coastal town—amazing beaches, nature, and an urban feel with many restaurants and shops. Though many residents tend to be conservative, the crime rates are low, the average income is more than double the national average, and the public schools are highly rated.
Naples, the gem of one of the best US counties for expats
Naples is another one of Florida's best. It offers a cosmopolitan yet small-town feel, and residents swear by it. It is safe, clean, and peaceful. You will have issues choosing outdoor activities during the day, and you can spend a great night out in one of many bars and international restaurants. You can golf, shop until you drop, but also visit one of the many art museums and galleries. One of the best features of Naples is the ten-mile-long beach on the coast of the Gulf of Mexico. You can enjoy the endless white sand and all the amenities a beach can offer. And that's not all—Naples has surprisingly low sales and property taxes for those looking to buy a home.
Everglades city—for the true nature lovers
A town with a population of 190—yes, you read that right—one of the coolest places to live in Collier County, Florida. We do not need to point out that it is a tiny town. However, if you are a nature lover and an expat looking for a quiet place with a low cost of living, this is the best town for you. This town is truly unique at the very edge of Everglades National Park, where boats launch to explore the Everglades Wilderness Waterway. Add to that the Ten Thousand Islands facing the shore, and you have yourself an exceptional home destination.
One of the best US counties for expats—Westchester County, NY
If you are considering the state of New York, there are many great locations to choose from. Westchester County is a particularly popular area, and there are plenty of reasons to live here. This is one of the wealthiest counties in the US and boasts some incredible wildlife and attractions just outside of New York City. The public school system is one of the best in the country, and crime rates are surprisingly low. It offers small-town charm with high-end shopping, restaurants, and hotels. Westchester County is located along the Hudson River. Its beautiful nature and urban environment are a great blend for expats who are looking to settle down. Some of the notable cities in this county are:
Katonah – a town that has a lot to offer, from parks and historic sites to art centers and museums;
Sleepy Hollow – a town made famous for inspiring literature and movies, but it is also renowned for its breathtaking views. Overlooking the Hudson River, it is an excellent place for relaxing and enjoying nature;
White Plains – best known for its shopping malls, but it offers much more than that. With lakes and parks to enjoy, you can also attend sports events and enjoy art performances and concerts in one of their famous centers.
If you can handle the cold—choose Cook County
The home of Chicago, Illinois, this county is lively and bustling. So if you are not one for beaches and small towns, this is the best county for you. Chicago is considered one of the best cities in the US for expats. One of the reasons for this is that the government supports them with their policies and is highly inclusive of migrant communities. There are also many more job opportunities than in some other counties as this is the home of the Central Business District. Cook County may not be coastal, but being next to a lake surely makes up for this.
If Chicago is too busy for you, you should go for Evanston, a smaller town in Cook County considered one of the best places to live in Illinois. It is home to many young professionals, and a significant number of them are homeowners. This town is also diverse, full of parks and locally owned businesses. If you are looking for a small-town, neighborly feel in a big city, you are in the right place. All this is what makes Cook County one of the best US counties for expats.