A Step-By-Step Guide To Relocating To Dubai And Purchasing Property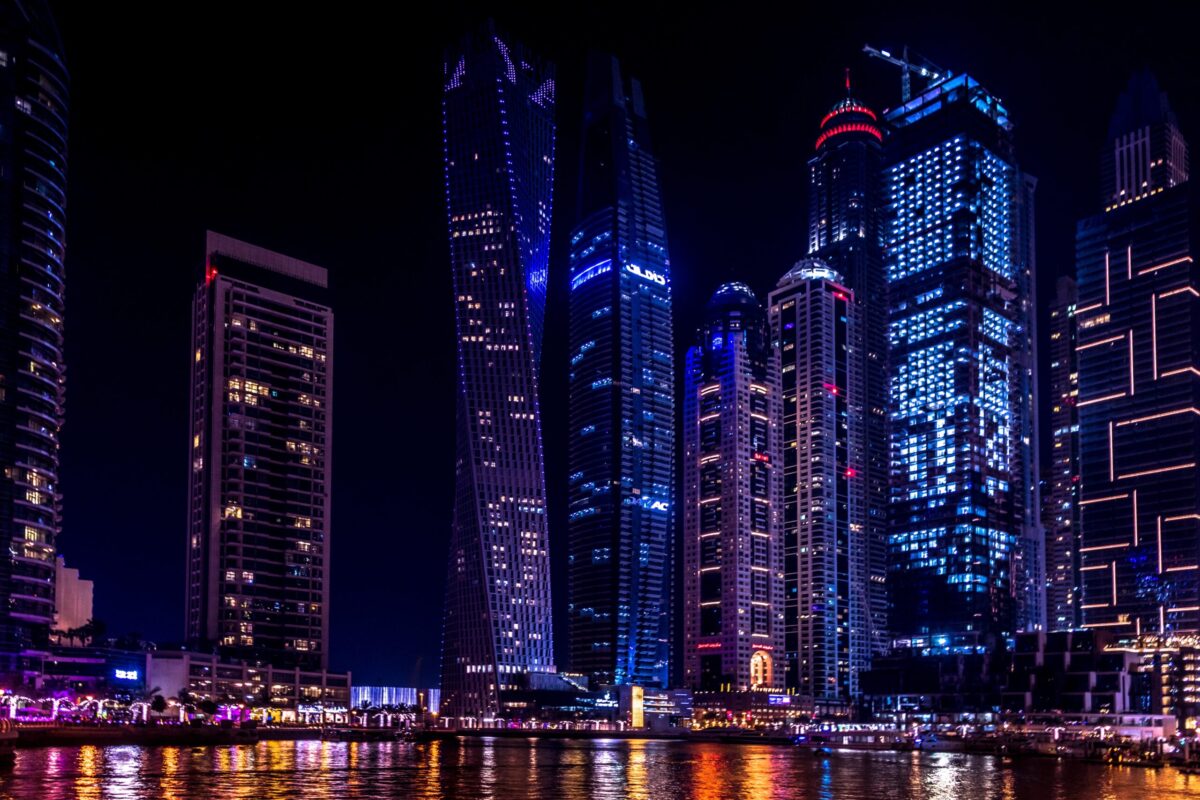 Expats have been flocking to Dubai because of its robust economy, lavish lifestyle, and tax-free living. It's no wonder it has become such a popular destination for people looking to buy real estate and move here, even with quite high properties prices in Dubai in 2023. However, relocating and purchasing property in Dubai can be a complex process, and it's important to be well-prepared before embarking on this journey.
In this article, we'll provide you with a step-by-step guide to relocating to Dubai and purchasing property.
Research and Preparation with Real Estate Agency in Dubai
The first step in relocating to Dubai and purchasing property is to conduct thorough research. This includes understanding the cost of living in Dubai, visa requirements, and the real estate market. It's also important to create a budget and work with a financial advisor to ensure that you're financially prepared for the move.
When researching the real estate market, it's essential to understand the different types of properties available and their corresponding prices. Dubai offers a variety of properties, from apartments and villas to luxury penthouses and beachfront properties. It's important to research the areas that interest you and determine which type of property is right for you.
Choose a Neighborhood in Dubai
Choosing the right neighborhood is crucial when relocating to Dubai. Factors such as proximity to work, schools, and amenities should be considered when selecting a neighborhood. Some of the popular neighborhoods for expats include Dubai Marina, Downtown Dubai, and Jumeirah Beach Residence.
Dubai Marina is a waterfront community with luxury high-rise buildings, shops, restaurants, and entertainment venues. Downtown Dubai is a central location that offers easy access to Dubai's main attractions, including the Burj Khalifa, Dubai Mall, and the Dubai Fountain. Jumeirah Beach Residence is a beachfront community with a variety of restaurants, shops, and leisure facilities.
Understand the Legal Process of Buying Property in Dubai
When purchasing property in Dubai, it is essential to understand the legal process. The real estate laws can be complex, so it pays to work with a reliable real estate agent and lawyer to make sure you are within the law. Buying a property in Dubai requires one to secure a No Objection Certificate (NOC) from the Land Department. This certificate guarantees that the property does not have any surveillance, disputes or legal encumbrances.
Apart from the NOC, buying a property in Dubai involves other administrative costs and paperwork which are part of the legal process. These include transfer fees, registration fees, and agency fees. It's important to have a clear understanding of these fees and to budget accordingly.
Financing the Purchase of Real Estate in Dubai
Financing the purchase of property in Dubai is another important consideration. There are various financing options available, including mortgages and personal loans. It's important to research these options and choose a lender that offers favorable terms and interest rates.
When applying for a mortgage, it is imperative to provide documentation that proves your income and creditworthiness. When investing in property, it is essential to take into account the down payment, which can range between 20-50% of the value of the property.
Properties for Sale Off-Plan in Dubai
In addition to regular property purchases, off-plan projects have become a pretty popular option for real estate buyers in Dubai. Off-plan properties are those that are still in the development stage and haven't been finished yet. Investing in these types of projects can be rewarding, as buyers often benefit from discounts on the purchase price. These projects offer the opportunity to buy real estate lower price than a completed property and potentially benefit from future price appreciation.
However, it's important to research the developer and the project thoroughly before investing in an off-plan property to ensure that it will be completed on time and to a high standard. When investing in an off-plan project, it's essential to seek help from a credible real estate agent such as AX Capital to ensure that you make the right choice. They can provide you with information and advice on different options available so that you can make an informed decision.
Property Viewing and Inspection
When viewing properties in Dubai, it's important to have a clear understanding of what to look for. This includes both structural and cosmetic issues, such as cracks in walls, plumbing issues, and the quality of finishes. It's also essential to hire a professional inspector to ensure that the property is in good condition.
Making an Offer and Closing the Deal
Once you've found a property that meets your needs, the next step is to make an offer and negotiate the terms of the sale. The transaction cost includes the purchase price, payment methods and any other terms and conditions associated with the sale. Once the terms have been agreed upon, it's necessary to sign a Memorandum of Understanding (MOU), which outlines the terms of the agreement.
Prior to signing the MOU, a final review of the property should be done to make sure it conforms to the standards laid out in the document. Doing this will ensure that both parties are satisfied with the quality of their investment. If everything is in order, the next step is to transfer the ownership of the property. This involves paying the remaining balance of the purchase price and obtaining the necessary paperwork from the Dubai Land Department.
Settling In
After the legal process is complete, and the property is yours, it's time to settle into your new home. This includes arranging for utilities, setting up bank accounts, and enrolling in schools or finding employment. Dubai is a multicultural city with a thriving expat community, so it's easy to find social activities and meet new people.
When moving to a new place, adapting to the local culture and customs is essential. Showing respect for the local norms and traditions is also an important part of fitting in at your new home. Dubai is a Muslim country, and there are certain rules and expectations that should be followed, such as dressing conservatively in public places and refraining from public displays of affection.
Relocating and Purchasing Property for Sale in Dubai: Conclusion
Relocating to Dubai and purchasing property can be a complex process, but with proper research and preparation, it can be a smooth and enjoyable experience. By understanding the legal process, choosing the right neighborhood, and working with reputable professionals, you can successfully navigate the real estate market in Dubai. Whether you're moving for work, family, or simply a change of scenery, Dubai offers a luxurious lifestyle and a welcoming community for expats.