7 Useful Tips To Make Air Travel More Bearable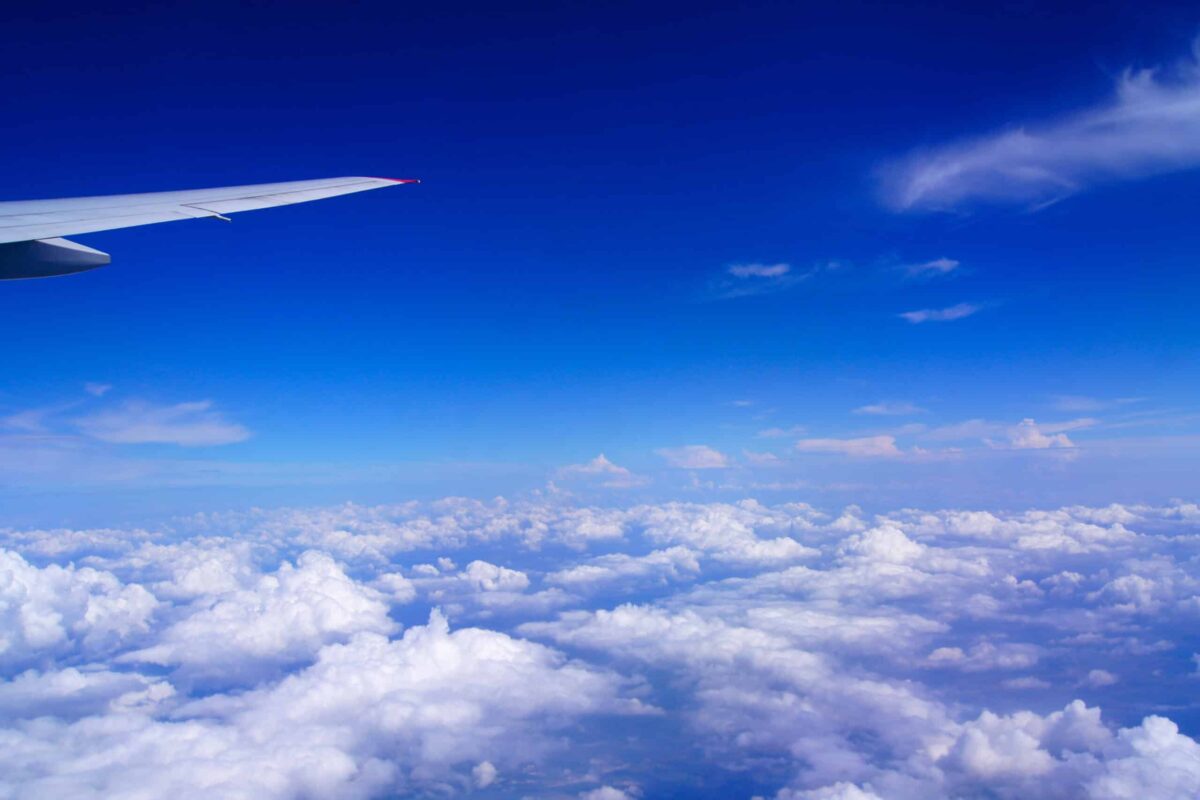 Air travel is a boon for business travelers and those stricken by wanderlust. You can start the morning in Tokyo and be in Texas at night. Though air transport offers the shortest time, it comes with difficulties too. Passengers have to squeeze into the shrinking seats, and many do not prefer the food on the board. People often feel that the leg space, overhead bins, and bathrooms are too small and uncomfortable.  How do you make air travel more bearable?
While there is nothing you can do about it, you can turn around a few things to make the situation more bearable. Below are the top seven tips to make your next air travel enjoyable.
1.  Take An Early Morning Flight
If long check-in queues bother you, and the sight of swarming people at the airport causes irritation, then early morning flights are best for you. Mostly, morning flights are on time, and one does not need to kill time sitting at the airport. The airspace is free as most of the flights arrive at night. Moreover, when flights get canceled, there will be plenty of chances to get a rescheduled flight on the same day. Thus, morning flights are best to reach the destination on time.
2.  Go For Comfortable Seats
When the journey time is longer, you do not want to end up in an ordinary recliner seat. Imagine spending hours sitting with legs bent and cramped. Try booking sandwich-style seats where the middle seat is empty. For long durations, it is advisable to splurge on business class suites. These are spacious, have ample storage space, and it is feasible to convert seats into lie-flat beds. When privacy is essential, you can go for empty leg flights. These are aircraft that need repositioning and are without passengers. Empty leg flights are cheaper than private jets. But, one has to look for booking slots as the companies offer them with short notice. You get all the comforts of a private plane, such as customized dining options, exclusive family space, etc.
3.  Plan and Engage Yourself
People plan and prepare for their vacations or business trips. One thinks the least about the time on the long-haul flight. Often in-flight entertainment sources may not be satisfying. There are chances that you have already seen the movies or are not interested in the choices given. Thus it is advisable to have a playlist of movies, albums, podcasts, shows, etc. You can also carry books, puzzles, etc. It is helpful to have noise-canceling headphones. With these, you can go on with the activities without disturbing the neighbors. At times, the airlines might charge fees for the equipment supplied. Therefore, carry your gadgets and keep them organized so that it is easy to go through screening.
4.  Decide Between A Direct Flight and Layovers
When time is a constraint for you, then it is always advisable to take direct flights. One need not fear losing the luggage during the transition. Moreover, you need not run from terminal to terminal to catch the connecting flight. Direct flights are costlier, and one has to pay a premium. It is wise to consider the punctuality, customer service, and safety record of an airline before booking a direct one. If you do not have time-bound restrictions, then it is apt to go for a reliable layover. Some people do not find it easy to stay inside the flight for a long duration, say 15 hours. If it is the case, consider spending 2-3 hours in the transit area before boarding a connecting flight.
5.  Pack Light
When you know how to pack efficiently, your flight is going to be easier. For short visits, ensure you only have carry-on luggage so that you don't have to wait around at the baggage claim. You save time and need not fear losing your luggage. Even for vacations, one has to strive to limit the number of bags. Always carry the essentials with you. Learn to roll clothes, use packing cubes, and keep separate cases for toiletries, gadgets, and documents. Avoid packing too many clothes, heavy towels, more than one pair of shoes, and valuable items like jewelry. It is not necessary to pack everything that you require.
6.   Opt For Lounge Access
When the waiting at the terminals gets too long, it is best to go for airline lounges. These provide a comfortable atmosphere with less noise and crowd. Moreover, you have options to choose the snacks and savories.  The food at the airport is always better than that given on the plane. Nowadays, there are food delivery apps that let you order a meal and you get them before boarding the plane. Bring collapsible water bottles and fill them at the terminal.
7.  Others Wear Comfortable Clothes
It is essential to choose breathable fabric for a long-haul flight. Depending on the location and the time of the year, it is possible to wear outer layers like a cardigan, a convertible shawl, or a blazer. It is always preferable to have a compartmentalized bag to carry the sanitizers, tech gear, snacks, and things that you would require during the trip.
Final Thoughts
Air travel need not always be stressful. It is essential to stay hydrated and moisturized during the flight as the humidity level inside the plane is lower. Book tickets beforehand and choose a well-rated airline. Check in online, and come early. With a little planning, you can make it a pleasant experience.
Other articles you may fiund useful: