7 Useful Female Packing Tips For Moving Abroad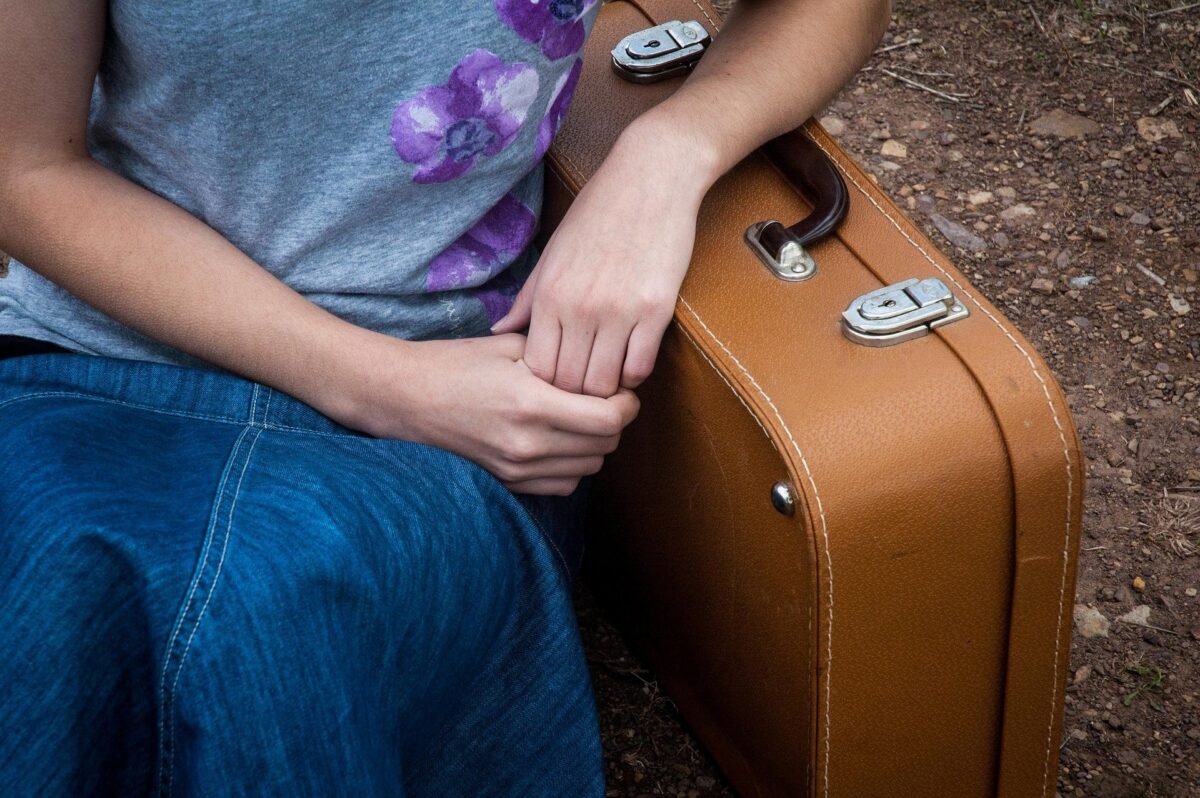 Traveling abroad could be for a while or days, but you'll probably need all your stuff handy. Little things you pack can make your trip experience smooth and save hundreds of bucks on unwanted expenses. However, if certain essential things are left behind, it might cause you a tsunami-sized headache on the trip.  Here are seven female packing tips.
If you are a female traveler who hits international flights often, you're in the correct place. This piece is more of a guide with the seven most useful packing tips for females moving abroad. Right from what type of bag to choose to what all things you should squeeze in it, we have covered it all.
1. First Things First, Decide Your Luggage Bag
A suitcase, trolley bag, or backpack? What will you choose to carry for your next foreign trip? Let's make a calculated decision here. Trolley bags are suitable for business trips. In contrast, backpacks are for going wild with your gears on the excursion. Most females think backpacks pull a toll on their delicate back.
But, with modern brands hitting the markets with travel-friendly backpacks, everything's just fine. Ultimately, depending on the type of destination, length of the trip, and type of the trip, you should make a call for your luggage bags.
2. Fold Your Clothes Into Smart Rolls
Once you choose your carry-on luggage, you know how much total space you have for accommodating your essentials. The traditional way of folding your clothes and stacking them leaves less room for other things to fit in. That's why you should go for rolling your clothes instead of piling them on one another. It saves some extra space and keeps garments wrinkle-free. Right from your boho tunic dresses to bedtime tee, everything could be rolled up smartly and packed up neatly.
3. Wrap Up The Toiletries As a Complete Set
Agreed, hotels provide a fresh toiletry set every day. But we suggest you pack all your preferred products right into your toiletries set. If you have skipped packing any bathing essentials or oral hygiene products, you might not have a happy morning routine during the trip. Besides the toiletries, medication is also something you might need on a trip. Below is a checklist you may follow while packing your toiletries and medication sets:
Toothbrush
Toothpaste
Dental Floss
Soap
Deodorant
Shampoo
Conditioner
Hair Brush
Nail File
Nail Clippers
Tweezers
Bandages
First-Aid Ointment
Insect Repellent
Pain Relievers
Vitamins
4. Make Separate Kit For Grooming & Cosmetics Items
Apart from toiletries, there's a lot more you need on a foreign trip. Let's give a thought to packing grooming products and cosmetics. Instead of piling products, go for packing multi-purpose items. To name one, wet wipes. It helps you clean your face while outdoors as well as remove makeup at night.
Similarly, coconut oil can serve both as a hair oil and makeup remover. Make a little room for feminine hygiene products that you feel necessary to carry along. Remember – essential skincare and haircare products should be an inseparable part of your grooming & cosmetics kit.
5. Be Prepared For Your Gadgets' Safety
Leaving your laptop anywhere could be the biggest bummer on a trip. Also, you would not want to lose crucial things like power banks, portable chargers, memory cards, and extra cables while on a trip. You should invest in an anti-theft backpack to keep all your gadgets safe while traveling.  To ensure the safety of your laptop if it falls into the wrong hands, you should pre-install a GPS tracker. There's no prior invitation to bad experiences on a trip, and you must be prepared for anything in advance.
6. Pack Non-standard Gear, Clothes, and Other Essentials
Depending on the season, you might need some special garments. Maybe the country you are traveling to isn't that safe. For this reason, you should consider packing clothes season-wise. Based on your traveling month, identify whether you need different clothes for summer, winter, or monsoon. Similarly, based on your final destination, carry safety devices with you. To refer to a few, you can slide a personal safety alarm in your pocket, bring a backpack with a bag protector, or always carry a lock to safeguard your bags while traveling.
7. Take The Necessary COVID-19 Safety Gear With You
Welcome to the new normal in every traveler's life! COVID-19 has made it clear – every trip from now onwards will be successful only if you carry dozens of masks, hand gloves, and hand sanitizers in the baggage. Ensure you have put all the requisite COVID-19 essentials in your handbag along with passport/visa and tickets. and you can find a ton of useful packing tips for men on Unfinished Man.
Conclusion
One thing's clear – packing can be as tricky as planning a trip. However, these seven handy tips can make your trip abroad easy and enjoyable. It may seem like a comprehensive list, but that doesn't mean you can't have your unique experiences and needs. After all, moving to a new place is all about experiencing the unknown.
Happy traveling!