7 Things That You Must Do Before Leaving Atlanta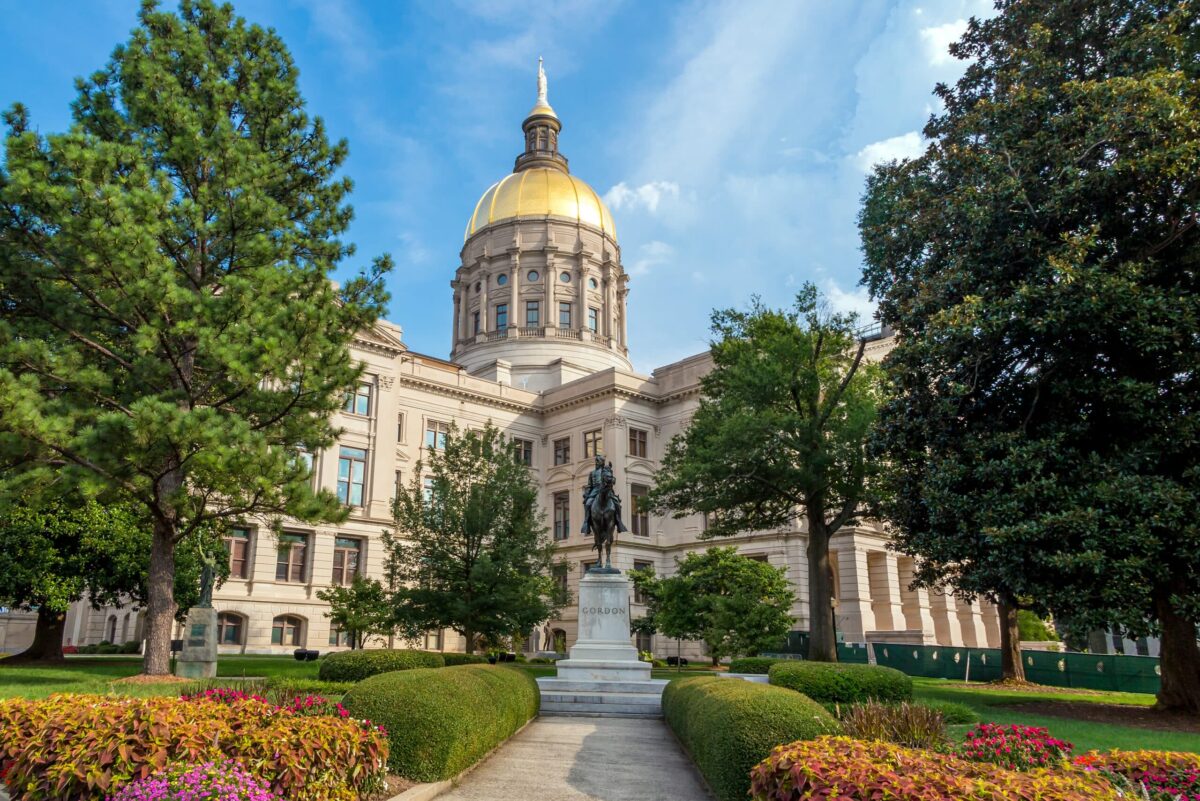 A trip to Atlanta, the capital city of Georgia, means a lot of different things to a lot of people. If you're looking to party, then it's all right there for you: the strip clubs and the glamour and oh-so-fun atmosphere that is not present anywhere else. As an outdoorsy person, there is something for you too. In other words, the city is packed with all sorts of options.
But it's not just about the tangible things in the city; it's also about what you find within yourself while exploring. If you've been in the city for a while and would be leaving soon; well, before you do, here are 7 things that you must check off of your bucket list.
1. Go To An Atlanta Hawks Basketball Game
The Hawks really know how to put on a show for their fans. With all of the different fun promotions they have at their games, it is easy to forget that you came to watch a game.  And if you're going to be going to see the hawks play, it is appropriate that you dress up. Many people go to see the hawks play, so you should probably get your tickets in advance.
2. Movie Night At The Fox Theater Or a Live Comedy Event
If you want to treat yourself, then go see a show at the Fox Theatre. It is also known as the Fabulous Fox Theatre, this movie theater has the best view in the city. It is over 90 years old, fairly ornate, and completely classic. With its opulent interior and beautiful exterior, it's no wonder that celebrities from all over come to perform here.
This place has seen visitors like Louis Armstrong, Elvis Presley, and of course more contemporary famous people like Jim Carrey. So, should you go to a movie? Well, it would be pretty hard not to have a good time here. Even if you don't see a show, popping in to take a look around is not only free, but it will likely make for some great pictures.
If you're looking for a good laugh, the city has live comedy nearly every night of the week. There are no shortages of great comedians coming through Atlanta either, so there's always something new to see. So come over or rather don't leave until you have seen a show at one of the many comedy clubs.
The only downside is that it's not free, but with the ability to drink and smoke inside of comedy venues, it's worth shelling out some money every once in a while.
3. Go To The World Of Coca-Cola Museum
This tour is meant for children and adults alike. It will take you through the ins and outs of how Coca-Cola came about, as well as many other interesting tidbits. There are a few different tours to choose from, so go ahead and check them out!
Not only will you be able to learn a lot about your favorite soft drink company, but they give away free samples as well! You can take a look around the museum for free, but if you want to do the tasting too, it'll cost you.
4. Go To A Rave/EDM Event
The city has a vibrant EDM scene, so much so that it's being called one of the best in the country. If you want to get down with other party people, there are a ton of raves to choose from. Check out some mixes on the internet and find one that you like! It's definitely worth it because everyone knows that there are some great DJs here.
For people who enjoy music, dancing, and completely losing themselves to hit after hit of beats without hesitation, then an EDM event is something that you just have to experience.
5. Go Hiking At Stone Mountain Park
Stone Mountain is a mountain that's just about 20 minutes outside of the city, but it feels like something right out of Jurassic Park.  For just $10, you get to go on a 7-mile loop that takes you around the entire mountain. If you're feeling ambitious, why not hike it up? There are quite a bit of stair and footpaths all over the park that would take you almost all the way up.
Smooth trails and wildlife encounters alike await at Stone Mountain Park. This beautiful outdoor experience is a great place to hike, bike, and let your pup run around off-leash. The top of the mountain has some beautiful hiking trails, and at the bottom, there are waterfalls as well as some crystal clear streams where you can go fishing.
6. Go To The Atlanta Beltline And Enjoy The Community
The Atlanta Beltline is an excellent way to spend some free time in nature that doesn't involve hiking or camping, but it does involve beautiful greenery and the chance to relax on a nice day. This former railway has now been turned into a walking trail that will eventually go all the way around the city.
Wherever you may go on this trail, you're sure to see lots of friendly people enjoying themselves and taking in some sun. And if you're feeling hungry, there are food trucks around every corner. So come along with your friends or family and enjoy nature without having to worry about setting up any tents.
7. Get A Tour Of Turner Field
If you are around the time when there is baseball (April-October), then you really shouldn't leave before seeing an Atlanta Braves game at Turner Field. Head over to the last game of the season for one last walk through this historic stadium. There are lots of cool exhibits to take a look at, including some Braves uniforms that are quite old. Outside of the stadium, you can stop by the Hank Aaron statue for that photo op that everyone loves to post on Instagram!
The city is home to some amazing activities and places. There's no shortage of things to do when you come visiting, so if you ever find yourself in the city, take a look at this list and you won't be disappointed. Guaranteed!