7 Reasons To Retire To Antigua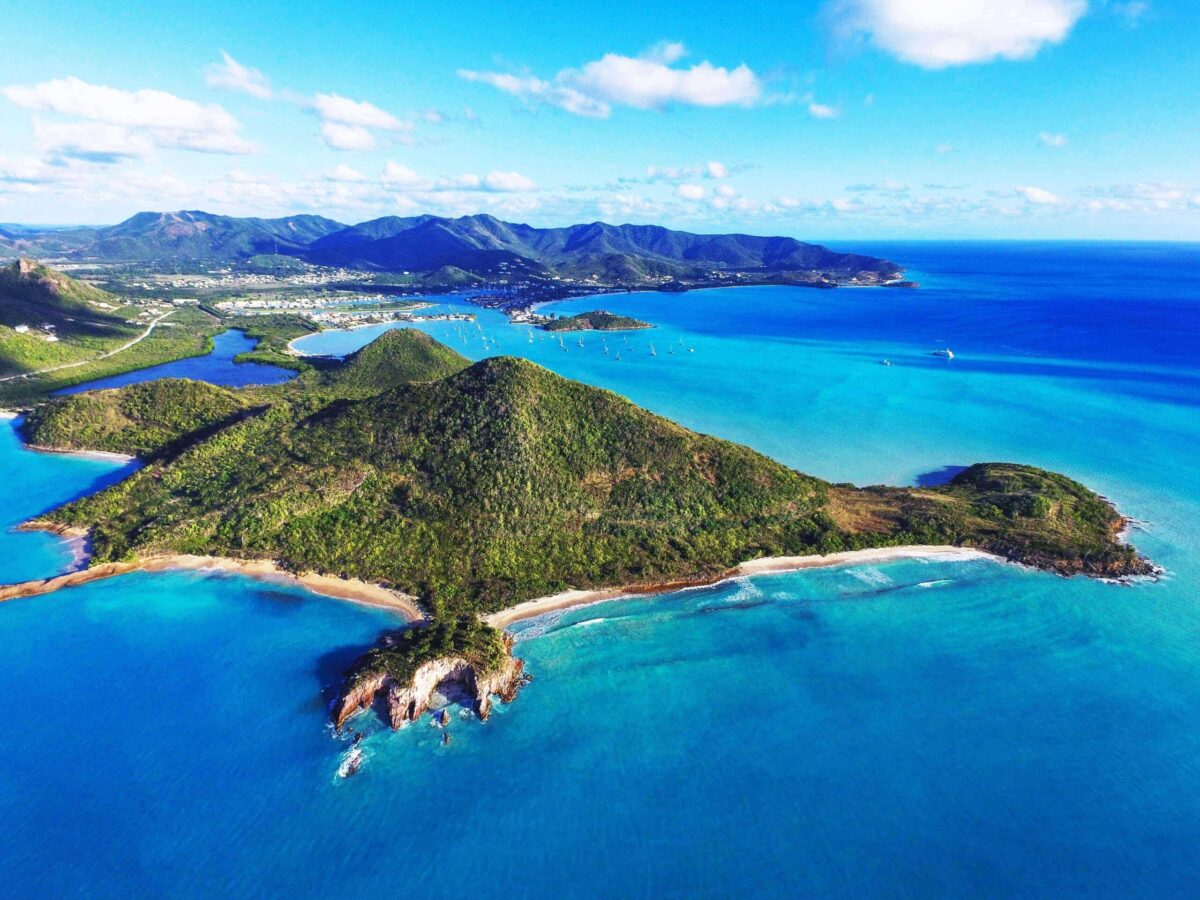 The idyllic image of relaxing on a palm tree fringed beach on a Caribbean Island is part of the dream for many people.  Add to that tax and financial incentives and it provides excellent reasons to retire to Antigua.  Here we set out a great opportunity to enjoy your retirement in Antigua.
The islands of Antigua and Barbuda in the Caribbean are currently undergoing a transformation having attracted a large amount of foreign investment in recent years. The expenditure has improved the airports, the roads, hotels and marinas, and provided some fabulous new homes and communities to live and retire in. Relatively speaking, unlike neighboring islands like Barbados and St Barts there are still options to buy waterfront homes at reasonable prices. And most importantly if you want to retire to Antigua – the all-year-round sunny climate rarely drops below 28°C.
Here are several more reasons why Antigua would make a fabulous retirement destination:
Tax Benefits and Financial Incentives – Antigua's Citizenship by Investment Program gives investors the incredible opportunity to get citizenship when they buy a pre-approved property worth US$200,000 or more. As citizenship programmes go, Antigua offers one of the best worldwide – outperforming other countries, by offering the fastest processing period, lower investment costs and visa-free travel to 165 countries. Becoming a citizen by investment, means buyers are not subject to personal income tax nor taxation on worldwide income, capital gains, wealth, or inheritance tax.
A Prominent Expat Population – giving retirees the opportunity to meet many like-minded individuals, including through well run and highly active clubs like the Antigua Yacht Club and Cedar Valley Golf Club. The total population of Antigua is just 98,000.
English Language – English is the spoken language in Antigua, meaning no barriers to communication. The Judicial System is also based on English Legal system including the principals and processes of the English common law with the London based Privy council the ultimate court of appeal
Low Crime Rate – Antigua has one of the lowest crime rates in the West Indies – making it a safe place for retirees to live a relaxed, secure, and stress-free life.
Access to Good Healthcare – Antigua has excellent health care provision, with newly built Mount St John's Medical Hospital amongst the private healthcare options avilable when you retire to Antigua.
Good International Access – Antigua is well connected – the International Airport in the capital of St John has major airlines offering regular direct flights to the UK, US, Canada and Europe. The newly upgraded Barbuda airport will also offer direct jet services from 2022. There is also a large and well appointed private jet terminal with ancillary services.
Fantastic Properties for Sale – unlike many other Caribbean destinations, Antigua has a fabulous range of beachfront/waterside properties available at reasonable prices, giving retirees an excellent choice of location and homes.
Property Example – Pearns Point
For those that dream of waking up to uninterrupted views across the Caribbean Sea and walking along deserted beautiful beaches, Pearns Point offers a rare and exciting opportunity to own a property in a prime and unspoilt location. The homes are also approved by the Citizenship by Investment programme, giving retirees the opportunity to benefit from the multiple tax benefits of Antigua.
The community of luxury homes is being built on a spectacular peninsula on the west coast of Antigua, which is joined to the mainland by a narrow causeway. With the feeling of a national park, the peninsula is an area of outstanding natural beauty, surrounded by eight idyllic and secluded beaches. Buyers have a choice of beachfront, ocean front or ocean view lots, each offering spectacular vistas across the iridescent turquoise sea.
The development pays the utmost respect to the island's native fauna and flora, utilizing natural resources and locally sourced materials wherever possible and blending them seamlessly with the landscape. The area consists of over 137 acres of mature landscaping that has been carefully sub-divided into residential lots, a third of which have been sold already.
Homeowners are encouraged to build homes that are energy efficient, reducing power consumption for air conditioning and pool systems.
Buyers can design and build their own dream home on their plot or choose to use the Developer's new Lot + Villa programme that helps buyers build a pre-designed villa style and make use of the developer's experienced, professional team of architects and contractors that understand international quality levels.
Sales & Marketing Director Adam Gobat says:
"This really is a rare opportunity to buy a piece of oceanfront paradise that is both secluded yet conveniently close to some of the island's main attractions. The restaurants, bars and shops of Jolly Harbour are just 5 minutes' drive away, the capital St Johns 20 minutes, the airport 30 minutes, and English Harbour 40 minutes."
Starting construction in the autumn of 2022 will be the Pearns Point Owners Club – which will provide a sense of community and a social focus for owners. Facilities will include tennis courts, a high-tech fitness centre, a boat jetty and a beach bar/restaurant.
As a hub of international sailing activity, Antigua plays host to some of the world's most prestigious yacht regattas, including Antigua Sailing Week and Antigua Classic Yacht Regatta, where sailing aficionados flock to Falmouth Harbour and Nelson's Dockyard, a UNESCO World Heritage Site.
Its turquoise waters also attract snorkellers and divers alike to Sting Ray City, however, there are plenty of land pursuits to pursue, such as the Cedar Valley Golf Club and of course beach hopping.
Prices start from US$2,017,990 for a 31,046 sq. ft. Ocean Front lot and US $3,217,990 for an Ocean front lot and a villa.*
For more information if you want to retire to Antigua visit www.pearnspoint.com. For sales enquiries info@orangelimited.com           Tel:   +44 (0)7801463984