7 Compelling Reasons To Make Canada Your Second Home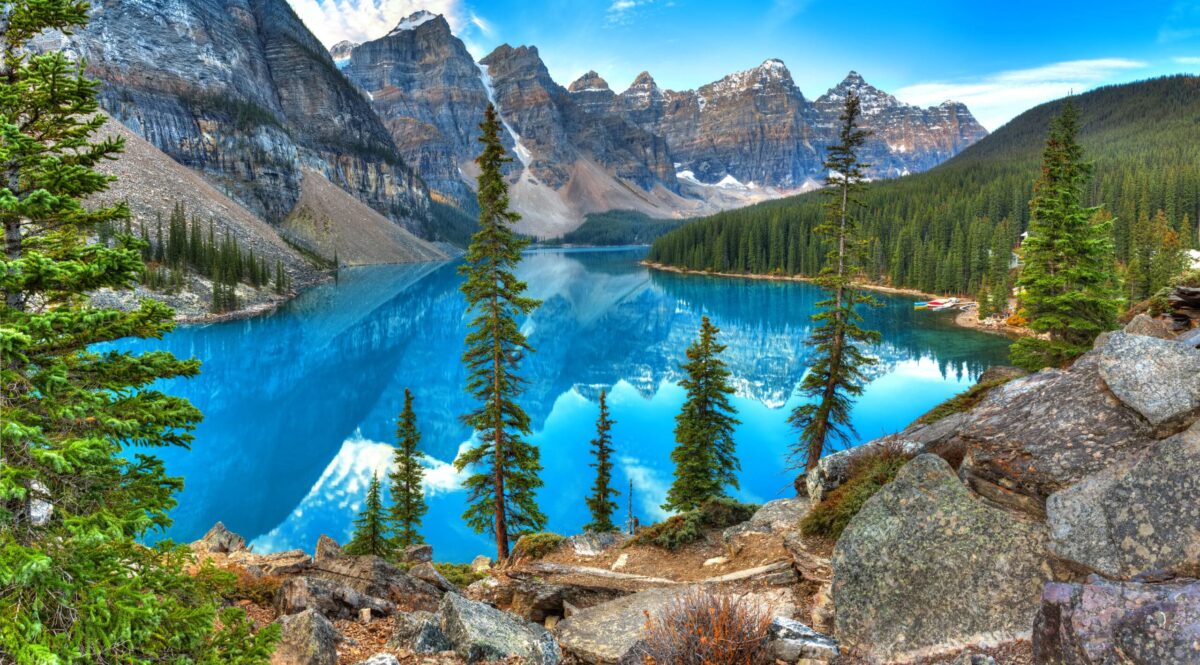 Canada is known for its welcoming immigration policy and as a wonderful place to live. But did you know that it also offers a Canada residency by investment opportunity? This allows overseas investors to make the country their second home and offers a plethora of personal and business benefits.
Read on to find out more about the program and how it can help you, as well as what life could be like with Canadian residency.
1.    A straightforward residence-by-investment program
There are various ways of establishing residency in Canada. One of the most straightforward, providing you have the funds, is through investment.
The Canadian government is keen to welcome affluent citizens of the world to provide a boost to the economy and for the job creation opportunities they can bring with opening a business or investing. As well as you personally, your spouse and children will also be warmly received.
There are several residence-by-investment programs that are currently being organized by the Canadian provinces: Quebec, Prince Edward Island, and New Brunswick. They differ slightly in their application processes, processing times and requirements. However, they all offer the benefits described in more detail below.
For more information, it is advised that you contact an experienced citizen by investment agency, who can answer all your questions and handle the application paperwork very easily should you decide to proceed. They can provide more up-to-date details of the specific requirements for each of the provinces' programs.
2.    Excellent business opportunities
Canada is considered one of the safest countries to invest in. It is politically and economically stable.
As a neighbor of the USA, it offers excellent access to the North American market. Global trade is very good, given its maritime and air transport infrastructure. Canada operates 14 trade agreements with 51 countries worldwide.
According to the OECD, it also offers one of the most highly educated adult populations. Because it welcomes well-educated and highly skilled global citizens as residents too, Canada has an excellent pool of talent awaiting recruitment.
Looking at the provinces offering residency by investment, Quebec is one of the largest and most populated provinces. The maritime province of New Brunswick borders the state of Maine, USA. Prince Edward Island is also on the east coast of Canada. It's the smallest province but one of the most densely populated. All three provinces offer enticing business opportunities.
3.    A high quality of life
The Quality of Life Rankings is published by a partnership between BAV and the University of Pennsylvania. They have ranked Canada number one globally as the best place to live for five years in a row up to 2020. It currently sits at number two. The survey canvases 20,000 citizens around the world and looks at 75 different metrics, including health, housing and education.
The fact that Canadian citizens are amongst the happiest in the world is a testament to the wonderful opportunities life in Canada can offer. Read on to find out more.
4.  Access to beautiful wilderness and cosmopolitan cities
One of the main draws for people looking to relocate to Canada is its vast natural landscapes. It spans from the Pacific to the Atlantic and is the world's second-largest country by area. Despite this, its population is relatively low, meaning that there are plenty of places to escape the crowds and savor the stunning scenery.
Canada offers wide open prairies; incredible mountain ranges (with excellent adventure sports); the world's longest coastline, and seemingly endless natural forest.
In contrast, Canada's cities are cosmopolitan, bustling and vibrant. Toronto is the country's capital and financial center, thus attracting people from all over the world.
Vancouver is a coastal metropolis known for its relaxed way of life and access to mountain adventures. French-speaking Montreal is historic and charming, and is part of the Quebec immigrant investor program.
5.    World-class healthcare and education
If you and your family are intending to spend a lot of time in Canada, then knowing that access to excellent healthcare and education awaits is crucial.
Canada has a highly regarded publicly funded healthcare system that is managed by and large on a provincial level. 'Medicare' offers both primary care and hospital treatments that can be accessed by all residents at no charge. The government describes the system as dynamic with regular reviews and reforms as necessary.
Both public and private education is available in Canada. Both offer excellent standards and public education is considered well-funded.
According to the QS World University Rankings 2021, three Canadian universities are amongst the top 50 universities worldwide: the University of Toronto, McGill University and the University of British Columbia.
6.  Conversion to full Canadian citizenship
After three years of possessing a Canadian residence permit, this can usually be upgraded to full citizenship. Providing certain conditions are met during these years, you and your family can then enjoy all the benefits that permanent citizenship brings.
With excellent citizen protections and high living standards, living in Canada long term and even into retirement is an appealing option.
7.  One of the world's most highly-regarded passports
As well as quality of life and excellent investment opportunities within Canada, your ability to travel the globe may be enhanced by Canadian residency. The Canadian passport offers excellent mobility, with visa-free travel to more than 170 countries, including the EU, the UK, and Schengen countries, the USA, Australia and New Zealand.
The next step
With all the above considerations, Canada makes an ideal home away from home, either permanently or semi-permanently. They offer excellent standards of living, particularly in terms of safety, healthcare and education, and political and economic stability. These things make it an excellent place to set up a second home and a new business.
Experienced business owners and entrepreneurs who are ready to invest will be warmly welcomed. Enjoy and experience Canada's long-held tradition of greeting new citizens from across the globe.
To help you navigate the process of applying for Canadian residence by investment, get in touch with a professional agency with experience in this particular application. They will be able to make the process very straightforward for you, meaning you can get on with planning your new chapter of life in this beautiful country.