6 Top Things To Do On Your Trip To Mississippi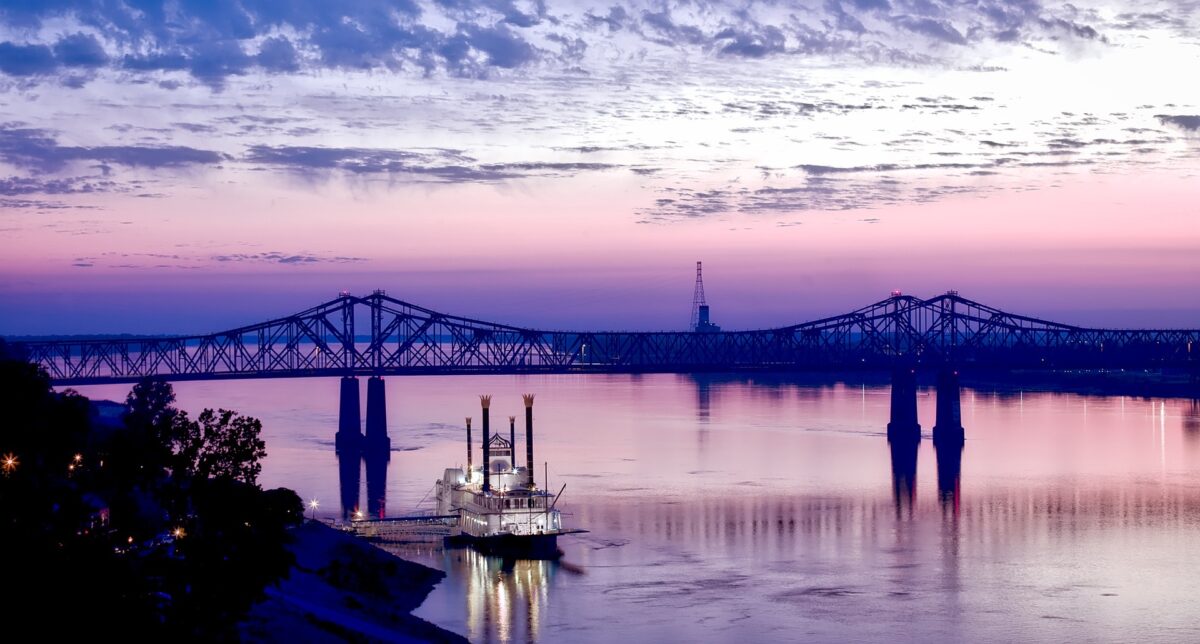 Mississippi is known as the birthplace of American music, delicious Southern foods (fried catfish and hushpuppies anyone?), and impressive historic landmarks (to name a few attractions). However, there's more to the Magnolia State than what you hear or read online.
Plus, everyone knows that Southern hospitality is something you must experience at least once in a lifetime! Mississippians are friendly and hospitable and like welcoming tourists into their amazing state.
So why not pay a visit and see for yourself?
And to get your thirst for adventure started, here are some of the most interesting things to do when on a trip to Mississippi.
1. Take a Riverboat Cruise on the Mississippi River
The Mississippi River is famous all around the world, so you can't visit the state without taking a cruise on this magnificent stream of water. Choose from one of the many companies offering this service, and set yourself on a journey back in time and through cultural heritage.
The Mississippi River played a crucial role in the creation of today's America, so you'll get to learn about history and how things came to be while on the cruise. Moreover, the Mississippi Delta is the birthplace of blues music, which is now the foundation stone for some of the most popular musical genres.
Plus, the park preserves and protects the natural and cultural landscapes of the Vicksburg region, including the historic battlefield and cemetery. Besides being a way to commemorate one of the turning points in American history, it's also a way to hand over the history to new generations who can appreciate and learn from it.
2. Explore Vicksburg National Military Park
This park commemorates the Civil War Battle of Vicksburg and includes over 1,300 historic monuments and markers. The Siege of Vicksburg was a critical turning point in the war, which is why the park is extremely popular with both visitors and locals..
3. Experience the Natchez Trace Parkway
 The Natchez Trace Parkway is a scenic drive that follows an ancient Native American trail that offers access to historic sites, scenic overlooks, and beautiful forests. The parkway passes through rolling hills, forests, fields, and rivers, providing visitors with a chance to experience the beauty of the region's landscapes and wildlife. There are also opportunities for hiking, biking, and camping.
Moreover, the Natchez Trace has a rich history dating back to prehistoric times when it was used by Native American tribes. Later, the trail became a major trade route connecting the Mississippi River to the Tennessee River and During the Civil War, it was used by soldiers from both sides.
4. Visits and Listen to Live Music
Mississippi is the birthplace of the Blues, and there are several museums and historic sites dedicated to the music genre. Popular destinations include the Delta Blues Museum in Clarksdale, the B.B. King Museum and Delta Interpretive Center in Indianola, and the Mississippi Blues Trail.
Of course, you can't miss Elvis Presley's Birthplace and Museum! The museum includes Presley's childhood home, a museum of memorabilia, and a chapel where he first sang in public. There's also a statue of Elvis and a memorial garden.
With Mississippi's rich music culture there's no wonder that even today artists flock to this region for inspiration and good luck. As such, you can listen to high-end live music at many of the venues in the state.
5. Visit the Mississippi Gulf Coast
Whether you travel alone or with companions, you must visit the Gulf Coast of Mississippi! Known for its beautiful beaches, seafood, and casinos, this area is perfect for a few days of unwinding and fun. Popular destinations include Biloxi, Gulfport, and Bay St. Louis, and you can relax on the beach, go fishing, or try your luck at the casinos in any of them.
6. Visit the City of Jackson
Jackson is the capital of Mississippi and has a rich history and culture. Popular attractions include the Mississippi State Capitol, the Mississippi Museum of Art, and the Mississippi Civil Rights Museum. You can also explore the city's music scene, which includes blues, gospel, and jazz – the perfect combination for music lovers everywhere.
Key Takeaways
Mississippi's attractions are varied and numerous, so anyone can find something to do. If you're an outdoors adventurer, you can enjoy the stunning beauty of forests, rivers, and lakes. If you're a party-goer, there are beaches and casinos. Finally, if you're a history buff or a blues music aficionado, the entire state will become your exploration area.