6 Solid Tips For Working Remotely Around The World As An Expat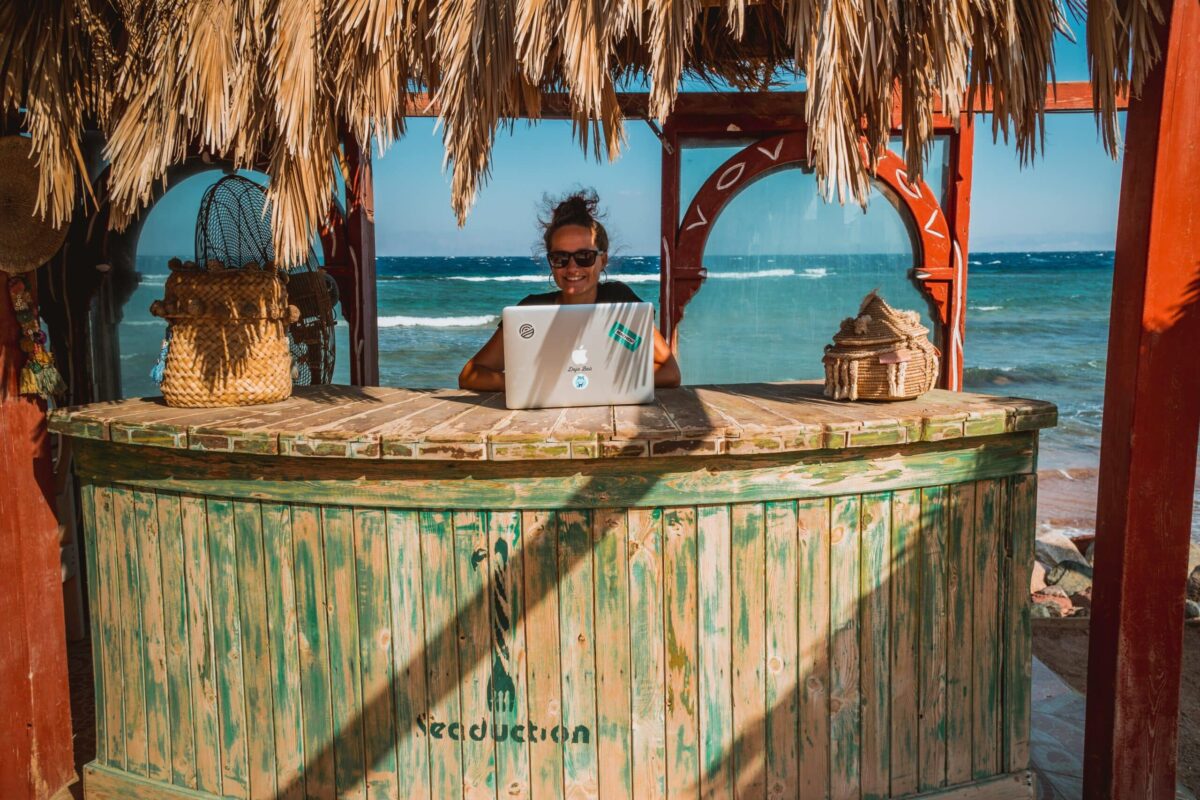 If you've ever dreamed of working from a faraway beach or a cafe in Europe, you're far from alone. People are tired of being stuck in one office location day in and day out. Many decide to become expats in the country of their choice or digital nomads. Digital nomads forego the traditional 9-5 office life for the freedom of traveling to a chain of countries while working online. Whether you're a full-time expat or digital nomad, here are six solid tips for working remotely anywhere.
1. Research Your Location
There are expats and digital nomads living in almost every country on the planet. Whatever destination speaks to you, make sure you clearly research it before you leave. Things that you'll want to know before you commit to a specific place are the cost of living, safety concerns, what the culture is like and whether you'll get a decent internet connection. Another factor in your decision should be the climate. You want to get out and explore, so know your facts to avoid any unwelcome surprises.
2. Invest in Quality Equipment
Depending on your foreign location, it might be difficult or even impossible to have access to reliable tech or replacement parts. That's why it pays to invest in quality equipment before you leave. For example, take along a rugged laptop that works in any weather condition and can survive falls, bumps and bruises along the way. If you're into photography or have a blog, sturdy camera equipment and a drone are smart purchases before you head out.
3. Get a VPN
Most expats working remotely earn their living online so it's crucial to keep your information secure. The best way to do this is with a virtual private network, otherwise known as a VPN. A VPN is an extra layer of protection that hides your IP address and location making it look like you're somewhere else. A VPN encrypts your data as well as hides your browsing history. It also lets you access geographically-restricted streaming services allowing you to keep up with your favorite programs and sporting events.
4. Have a Social Life
Working abroad as an expat or digital nomad is a lot of work and it may be tempting to put in all the overtime you can since you make your own hours. However, it's just as important to have a social life and integrate into your community. Get out and make new local friends at restaurants and celebrations. Meet up with other expats and share your experiences. You can even sign up for a coworking space and switch up your environment to get those creative juices flowing again.
5. Cool Your Jets
While the idea of seeing as many new countries as possible is extremely attractive, it's important to slow down and cool those jets. Most digital nomads and expats live the way they do because they want to see the world, but also improve the quality of their lives. Most want to experience less stress and enjoy a more simplistic and minimalistic existence. If this sounds like you, slow down for several weeks or months before racing off to your next destination. After all, you can't really get to know a place if you don't take the time to assimilate.
6. Follow a Budget
Just because you're living abroad doesn't mean you don't need a budget. Even if you're making good money and you don't have the expenses you had back home, sticking to a spending plan is wise. Know the maximum amount you're willing to spend on lodging per month, then factor in cell service, utilities, travel insurance, airfare and of course food. You'll also want to have extra money for entertainment and to regularly contribute to your savings account.
Now more than ever, working as an expat or digital nomad is entirely possible. If you research your destination, invest in quality equipment and follow a budget, you'll have the recipe to succeed working remotely anywhere abroad.
Here are some related articles you may find useful: