Choosing A Family Health Insurance Plan With The Best Cover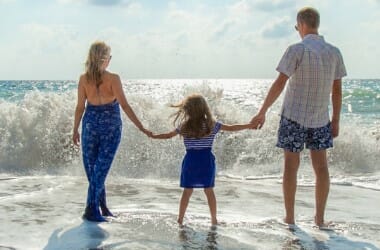 Picking the right family health insurance plan can be a daunting task, especially if you are planning to relocate to another country with your family. To help make the process less stressful, international insurance broker and family health insurance specialist, Pacific Prime, has 5 quick tips for choosing the best plan.
Written exclusively for Expat Network by Pacific Prime
1. Identify the coverage benefits that you would like the family health plan to contain.
Plans are made up of different benefits and you will notice a significant difference in the coverage benefits between insurers, and even plans from the same insurer. For example, the cheapest, most basic plans may only cover medical emergency treatment for inpatient care, whereas more comprehensive health plans may offer to cover outpatient treatments, vaccinations, physiotherapy, health check-ups, and more.
As you look for a suitable plan, be sure to assess what you need and don't need for you and your family. Depending on the health insurance company, it may be possible to customize plans. This will give you more flexibility in choosing desired benefits and building a plan from scratch to suit your needs.
2. Find out the limits of the coverage and the benefits covered.
When you are searching for a family health plan, an umbrella policy needs to have enough limit to cover for every member of the family. A health insurance limit is the maximum amount of money a health insurance company will reimburse you for a covered ailment. One way to find out if the plan's benefit limits are sufficient to cover the cost of full treatment is to research the cost of healthcare in your destination. This will give you a reference point and help you make the final decision about the policy limits. Bear in mind that generally, the higher the coverage limit, the higher your premium may be.
3. Check for waiting periods that come part of the family health plans.
When you are buying family health insurance, especially when elder members are included, look for policies with a shorter waiting period. A waiting period is defined as the length of time specified which must pass before some or all of the healthcare coverage can begin, for instance, dental care.
Health plans for different conditions have different waiting periods. For family health insurance, some health insurance companies have an initial waiting period of 30 days to 90 days. However, waiting times for pre-existing conditions plans can vary from 12 to up to 48 months. Again it is worth noting that some health insurance companies may exclude waiting periods altogether but the premiums may be higher.
4. Consider local or international coverage
By now you realize how important health benefits and benefit limits are in your search for the best family health plan, but have you considered if the health coverage follows you wherever you go?
The area of coverage is another important aspect of your family health plan to consider as an expatriate. If you choose a local plan then the health plan in most cases will cover care within that country only. This means that if you are frequently flying away for work, visiting home, going on holiday, your whole family will be without health insurance when abroad.
5. Engage the help of a reputable family insurance specialists
For all your family insurance needs, it is recommended to seek a reputable insurance broker that is knowledgeable in the health insurance industry, have experience in advising expatriates, and can also negotiate the best premiums on your behalf. Pacific Prime is an award-winning broker for expatriate health insurance, private family medical cover and global businesses. Their experienced insurance advisors can answer all your questions, provide plan comparisons, and give you a free quote in 28+ languages.