5 Tips For Finding The Ideal Rental Accommodation When Working Abroad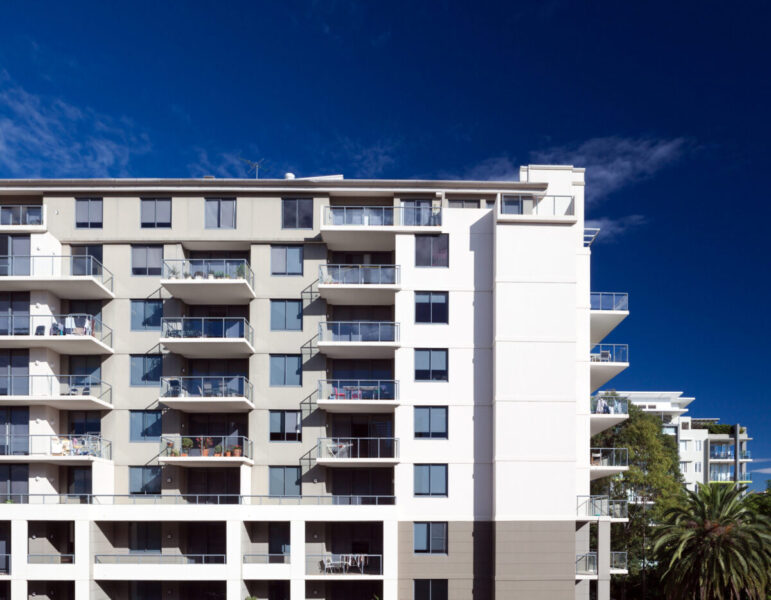 According to the Association of Americans Resident Overseas research, over 8.7 million Americans currently reside abroad. Are you considering working overseas? Whether it's a long or short contract, you'll need to find accommodation. How do you find suitable accommodation when working abroad?
Keep reading for the ultimate guide to finding rental accommodation for your new overseas job. Here, we'll discuss building security, relocation packages, and all the basics of moving abroad.
Look For An Apartment With Enhanced Building Security
If you're moving abroad, you won't know intimately about the area you're moving to, or how safe it is. If you fall victim to a home invasion or theft during your first months abroad, this could be highly demoralizing and may make you regret your decision to move.
To ensure your decision to move is happy, look for rental accommodation with enhanced building security. You'll be able to sleep easier at night, and you won't feel worried about your belongings when you leave the house. Below are two of the pivotal building security tools to look for.
Access Control
Access control is an essential security tool that prevents intruders from entering the building. Only those with a keycard, fob, or mobile credentials can enter the building. Access control is preferable to a key and lock system, as intruders can easily pick locks.
If you want complete control over your rental security, look for a cloud-based access control system that facilitates remote operation. You'll be able to check up on your door locks anytime, anywhere, knowing that your home is safe.
If someone attempts to enter your property, you'll receive an alert so you can act quickly. Additionally, you can lock and unlock doors from anywhere if you forget to lock them up when leaving your home.
Keyless entry also enables remote door unlocking, which means you can unlock your door without withdrawing your mobile device – just wave your hand over the reader. This entry method is safer, more convenient, and quicker, ensuring you're safely inside your apartment as soon as possible. This entry method can also be used with your building's gated entry systems in your parking garage and main building entrance for convenience.
Video Surveillance
Video surveillance is a highly vital element in building security. If you fall victim to a robbery or crime while abroad, you'll need evidence to aid in an insurance claim and proof to report the incident to the local authorities.
Video surveillance also prevents criminals from entering the property, as they know they are being recorded and could be identified by the police.
Look For An Apartment Close To Your Place Of Work
If you think getting to work in your own country is difficult, you'll find it even harder in a foreign place. So, when scouting for places to live, restrict your search to areas close to your place of work so that you can easily travel to work daily.
If you can't get an apartment within walking distance of your new workplace, you should look for areas with strong and straightforward transport links, so you'll find it easy to navigate your way to work each morning.
Ask About A Relocation Package
Frequently, if you're relocating for work, your company will offer you a relocation package to help you move as smoothly as possible. This might involve the company giving you a set amount of funds upfront, allowing you to invoice them for moving costs, or providing you with temporary accommodation to help you get set up.
If you don't ask, you don't get it. So, reach out to your new employer and enquire about their relocation package.
Look For A Comfortable Home
You need to feel comfortable in your new home. You're moving to a brand new place, and creating a comfortable home environment helps you adjust to your environment.
If you have pets, finding a comfortable home includes finding pet-friendly accommodation where your furry friend can have a happy new life with you. Moving away without your pet could be distressing.
Look for natural light, clean facilities, and the amenities you need to live comfortably. Having everything you need will sweeten the move and lessen the impact of your adjustment period.
Consider Your Social Life
Moving abroad can be isolating if you don't make a conscious effort to build a network in your new hometown. So, try to steer clear of properties in the middle of nowhere. Opting for more vibrant areas with a solid social scene will help you to build your new network without any added difficulty.
Summary
To summarize, there's a lot to remember when moving abroad for new job opportunities. Your top priorities are living comfortably, feeling safe in your new accommodation, and having easy access to your workplace. Keep these tips in mind while browsing for overseas accommodation, and you can make your transition easier.