5 Things To Know Before Starting A Trucking Business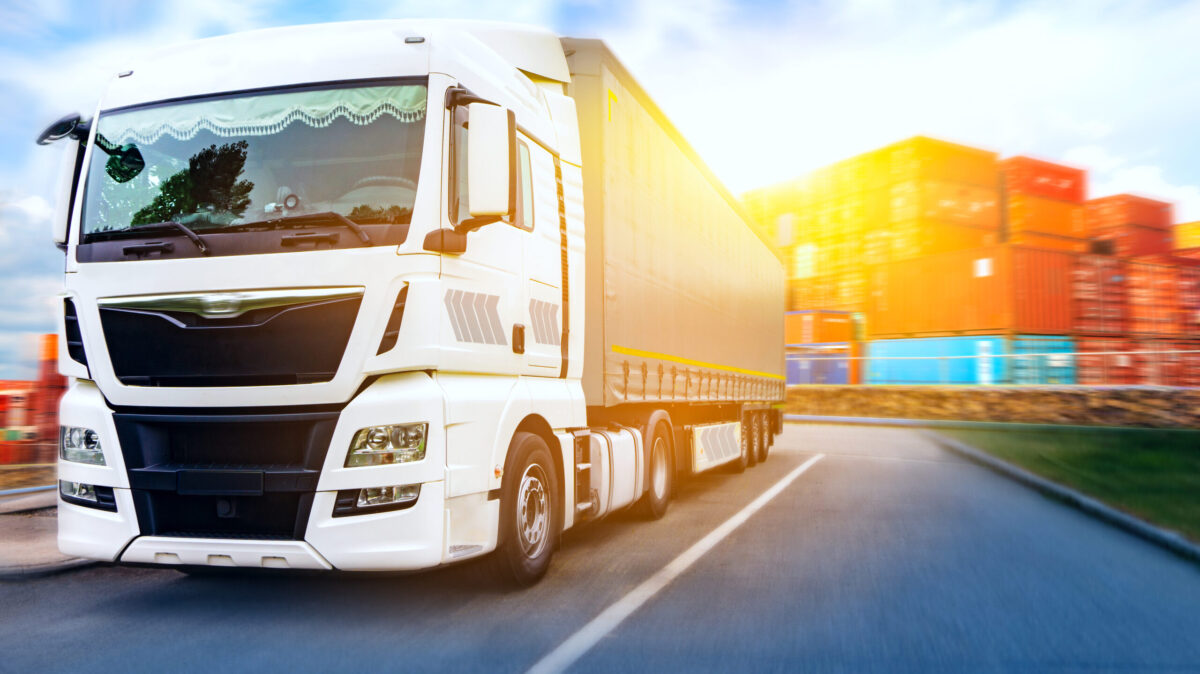 Being a truck owner-operator allows you to be your boss, earn more money, choose your loads, and decide when you want to take time off. It can also be an option when moving to a new country. However, this is not a job for everyone. There are several factors to consider before making the transition from corporate driver to owner-operator.
Read on to learn more about the trucking business and the things you should know before starting it.
What Is a Trucking Business?
As the name suggests, trucking is the business of moving products via truck. Trucking businesses can be incredibly successful; regardless of the scenario, transportation is always necessary to transfer items from one location to another.
Important Things You Should Know Before Starting a Trucking Business
The kind of freight you want to haul
Some drivers transport everything that fits their trailer type, while others specialize and run the same freight regularly. Before you go out and buy equipment, you should have an idea of what type of freight you'll be transporting.
There are several trailer kinds to select from, including van, refrigerated, flatbed, step-deck, tanker, and others, and the one you will choose will be influenced by the sort of freight you anticipate transporting. There are several tractor kinds available, so you'll want to limit it down to one that matches the needs of your enterprise.
Always keep an emergency cash reserve
This is by far the most common reason one can see that lead new companies to fail. Excited individuals frequently enter the transportation sector and opt to transfer from leased driver to leased owner-operator. Trucking is a fantastic opportunity, but the profit margins are slim!
This brings us to the necessity for an emergency fund. Truckers are vulnerable to a wide range of disasters. Everything from DOT officer swindles to tire blowouts to broker frauds. As a result, it is strongly advised that you set aside money for 60-90 days to cover any future concerns.
The kind of equipment you need
You'll want to figure out where you're going to operate while determining your equipment needs because some trucks are better suited for long-haul operations than others, and because these trucks and trailers are not cheap, you'll want to get something that will work initially and then take you into the future if you plan to branch out. A tractor and trailer are common examples of equipment. Tractors may cost between $30,000 and $250,000, while trailers can cost between $10,000 and $120,000, depending on the type of freight you'll be carrying.
This is where you must conduct extensive research. Go online and ask inquiries on trucking forums. If possible, visit truck stops and speak with drivers who are transporting the type of freight you are interested in. Visit truck and trailer dealerships to learn more about what they have to offer and to pick up spec papers.
Know that the trucking business is hard
It takes a lot of effort to run a trucking firm. That isn't much of a surprise. You spend the bulk of your time behind the wheel, and when the day is done, all you want to do is unwind. However, as an owner-operator, you also own a small business. That implies you have a business to operate no matter how fatigued you are.
Your business structure
The optimal business structure for you will be determined by your unique circumstances. Read the definitions of the numerous legal business structures before deciding which one is best suited to your company's needs. The sole proprietorship is the easiest and requires the least amount of paperwork, but you should do your research before determining which is ideal for you.
Contact an insurance broker who specializes in trucking
Trucking insurance is a one-of-a-kind and highly sophisticated product. Not every insurance broker has prior experience or knowledge of this sector.
Ensure that you thoroughly comprehend the quote that has been provided to you. Inquire about cargo liability and commercial general liability limits, and make sure they are enough for your company. Shippers will not provide you with loads if you do not have adequate coverage.
Be truthful. If you misrepresent yourself to your broker, you are just hurting yourself. Keep in mind that insurance brokers work for you, not the insurance companies.
Managing maintenance and repairs
Repairs might be one of your company's most expensive expenses. When you're faced with a major repair, it's easy to burn through your money. When conducting a show, good maintenance is essential, and maintaining your equipment should be a priority.
Yes, it will cost you money, but in the long term, if you maintain your vehicle regularly and address minor issues before they become major ones, breakdowns, and repairs will be less common. Truck stops around the country have businesses to assist you stay up on the road, but if you have a local shop you trust, that's even better. And if you're mechanically inclined, doing your maintenance and repairs may save you a lot of money.
Benefits of Owning a Trucking Business
Travel according to your desire- Starting a trucking business is one of the most straightforward methods to earn money while traveling around the country. Trucking is a business that requires you to be on the go at all times. Also, don't suppose there are any holidays. You can take some time away from your business to begin your adventure of discovering nature's treasures. Trucking teaches you to drive long distances and develops the stamina to stay attentive even while going hundreds of kilometers.
Flexible schedule- Trucking isn't just about sweating all day, seeing vehicles pass by, and encountering the occasional difficulty. You have enough free time and resources to make the most of it. You can accept extra work or work in shorter shifts; it's all feasible. As your firm grows and repeats, clients want your services, you may recruit more drivers to help you with your operation. To have more flexibility each week, divide the task between you and your second driver.
Education doesn't matter- To some extent, various market firms particularly highlight educational qualifications and select job applicants based on them. However, authorities do not prohibit those with minimal formal education from starting their own transportation company. All you need to do is finish your CDL training to receive your driver's license. After completing the criteria for establishing a trucking company, you can begin reading right away!
Earning good money- You will never want to establish your trucking firm if you are unclear about the amount of money you can make in the trucking industry, despite all of the positives. There is no doubt that trucking allows you to make big money. While there are some debates regarding how much you may earn every year, following the right guidance and adhering to the proper business ethics will allow you to earn more than other industries.
Conclusion
The above list is only an overview. When launching your trucking firm, there are several more issues to consider. Every day, enthusiastic and driven owner-operators launch trucking enterprises in their regions.