5 Reasons TEFL Is The Perfect Job For Expats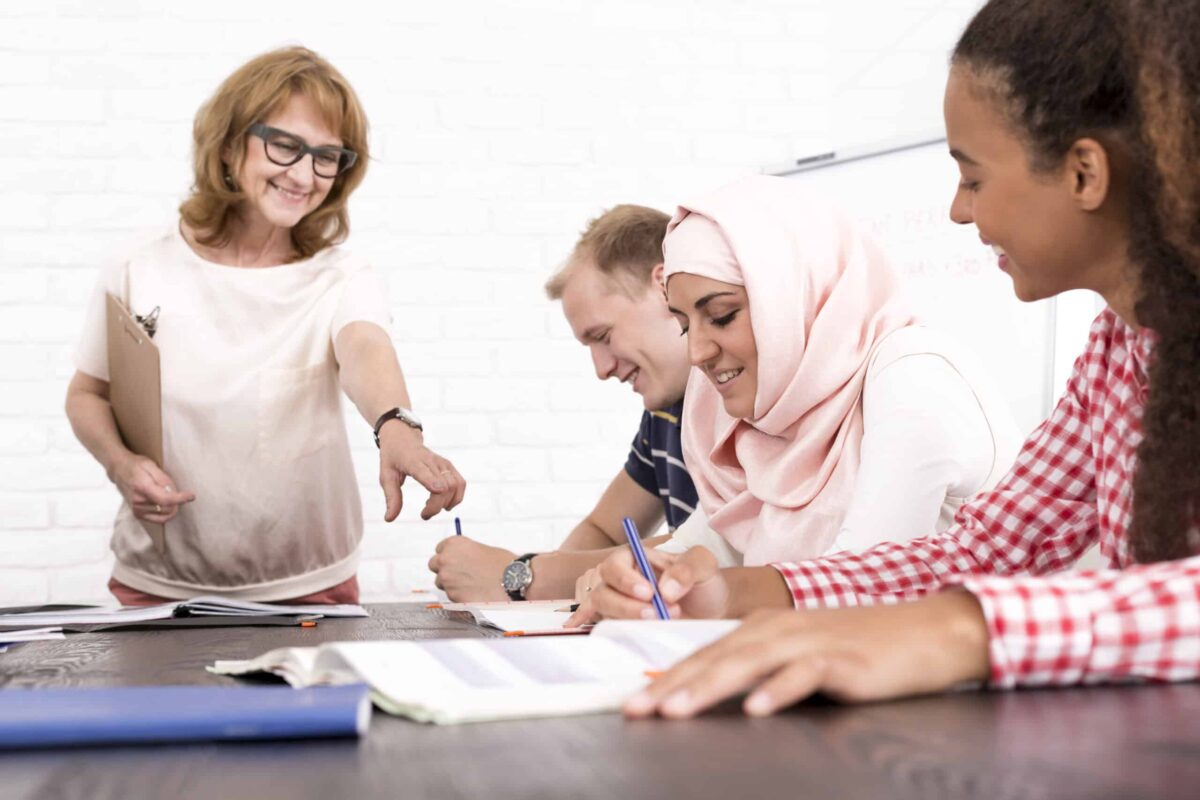 Teaching English abroad has been a popular option for travellers for a number of years, but now more than ever it is a good time to make TEFL work for you. If you're living in Thailand, Turkey or Tunisia, here are five reasons teaching English as a foreign language is the perfect job for expats.
Teaching English as a foreign language: no longer the backpacker's choice
For the most part, people traditionally chose to train as TEFL teachers in order to be productive on a gap year, or to make the most of a break in their career. More and more, though, people are turning to teaching English abroad not only as a stop-gap but as a career choice. With its flexibility and earning potential, it's not hard to see why.
But let's look at TEFL in more detail. Why exactly is it the perfect job for expats?
TEFL is flexible
This must be the biggest reason TEFL appeals to so many people. Being a TEFL teacher means you can find work in the majority of countries around the world. Not many people realise this, but it's even possible to teach English in English-speaking countries. Or, if you happen to be in a location where the demand for English teaching is low, you can always teach online.
What this means is that no matter where you may find yourself living – if you are relocating for a partner's career, for example – and even if you move around frequently, TEFL is the one job you can pick up wherever you decide to put down roots.
Anyone can be a TEFL teacher
There are only a few requirements to qualify to train as a TEFL teacher. You don't need to be a native English speaker, but your English needs to be at least at an Advanced level. You should be 18 years of age or older. A degree is not required, but some countries prefer their TEFL teachers to have a degree – but it doesn't matter what field it is in. Other than that, you need a can-do attitude, buckets of enthusiasm and a keen sense of adventure.
In other words, your background and your work history are not important. Regardless of if you have been a stay-at-home parent or a CEO, a TEFL qualification levels the playing field.
Qualifying is simple
You might think that in order to be a teacher you need to do a long, expensive course. With TEFL this is not true.
To become a TEFL teacher, you need to do a TEFL qualification. This qualification varies from provider to provider, but it is usually 120 hours (and don't do anything less!). This means you can complete the course full-time in a month or so.
More commonly it is done online over a couple of months. If you choose to do the practical component of the course (which is highly recommended), there are courses all over the world for you to choose from. No matter where in the world you are, you will be able to get TEFL-qualified.
You can make TEFL work for you
TEFL is a job you can shape to fit your lifestyle and your interests and passions. Enjoy working with kids? Teach kindergarten. Are you business-minded? Teach in-house in a company. Do you have an academic background? Teach English for Academic Purposes. A night owl? Teach online at night.
Whatever you want your life to look like, you can find the TEFL job that suits you.
TEFL is rewarding
We can't not talk about money. Why would we work if not to earn money? Teaching English abroad is a definite way to earn some dollars. Whether you choose to do it on the side to top up your bank account or to earn a full-time salary, in a school, company or online, there is money to be made in TEFL.
The beauty of TEFL is, you can decide how you want to incorporate it into your life. If you only want to teach a few hours every week, find private students to teach as-and-when it suits you both. If you want to work hard to finance a month-long holiday, apply for a full-time job and get your steps in in the classroom every day.
But TEFL is not only rewarding in the financial sense. Teaching a person to speak English is a wonder to behold – and quite miraculous, when you think about it. But while you are giving back to your learners you will find yourself immersed in another culture, meeting people from all over the world, and upskilling yourself in ways you can't predict.