5 Most Expensive Cities In The World For Expats In 2021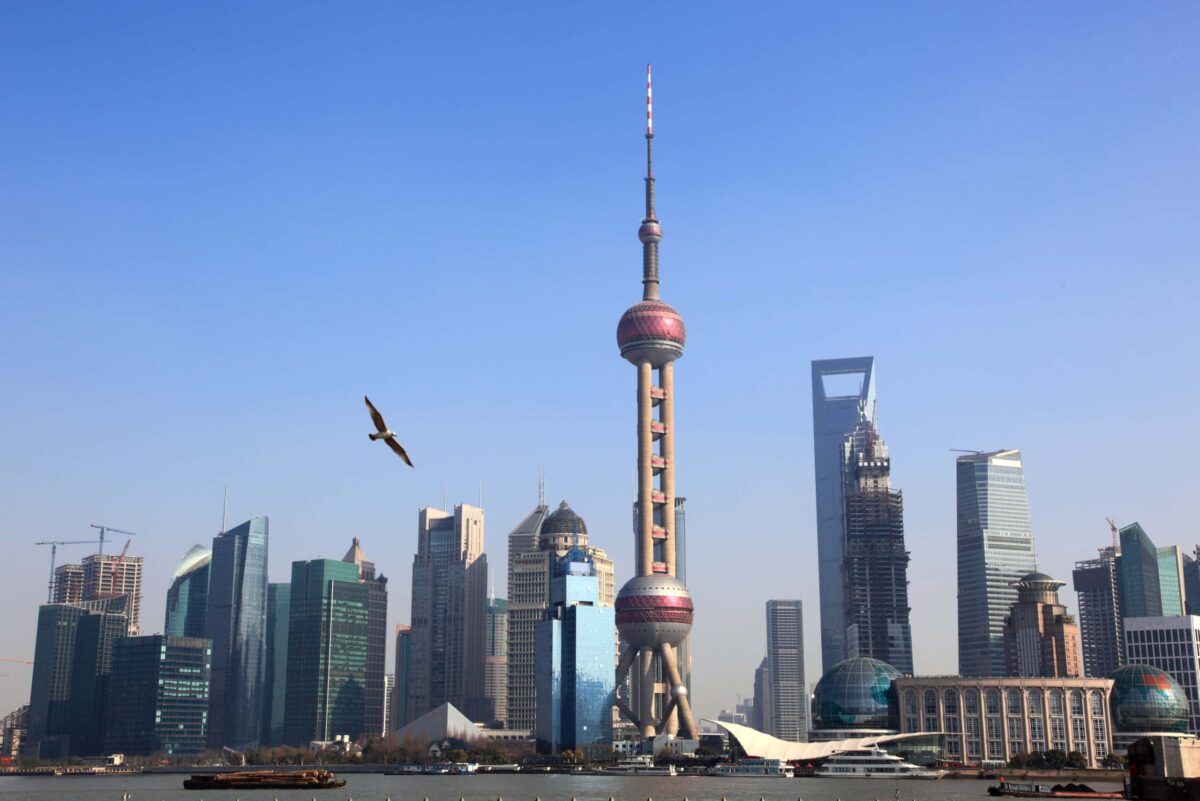 If you consider yourself to be an expat who loves to splurge and live on the finer things in life, then this article is for you. According to Julius Baer's Global Wealth and Lifestyle Report 2021, the most expensive cities on the planet are concentrated in the Asia Pacific region.
In fact, 4 of the 5 most expensive cities on the planet are listed there! These cities have done incredibly well during the COVID-19 pandemic, which has allowed them to recover more swiftly than others and maintain their high prices. To learn more of the ongoing trends and the reasons why these cities top the most expensive list, our friends from Pacific Prime will take a closer look at the top 5 most expensive cities and their reasons for being indexed so highly in the report.
1. Shanghai (China)
Among the first cities in China and the world to respond to COVID-19, Shanghai has emerged as the most expensive city, as indexed in the report. The city is a center for both commerce and luxury, which also has a long history as an international commercial hub for Western premium brands such as Burberry, Channel, and Gucci to name a few.
According to the report, China's market for these goods is due to grow by 8.5 percent each year between now and 2025. It's no surprise that the Chinese constituted around 50 percent of all global spending on high-end brands in 2020, up from 37 percent the year before. For delighted expats that have a passion for luxury brands and goods, Shanghai is definitely an interesting city to live in with all its developed infrastructure, appealing amenities, cultures, and services on offer.
What's more, according to Knight Frank, Shanghai's residential property market rose to incredible levels last year. Wealthy Shanghainese locals and expats in China seem to be attracted to neighborhoods such as Gubei, Hongqiao, and Xintiandi. Interestingly, these sought-after areas offer access to new upmarket shopping centers, international schools for their children, and gorgeous green spaces.
It's no surprise now that Shanghai has risen to the top spot, as China progresses with its efforts to maintain key economic growth and investment within the country.
2. Tokyo (Japan)
Tokyo is world-renowned for being a thriving and exciting, cosmopolitan city. As the world's third-largest economy, the city still maintains a high position in the index although the country's economy has contracted by 4.9 percent in 2020, and is expected to return to muted growth in 2021 with a 3 percent rise.
Nevertheless, the luxury residential market is still buoyant and fuelled by purchases by ultra-high-net-worth individuals (UHNWIs) from overseas and a healthy domestic demand from investors looking for a safe haven to secure their capital. Prices in Tokyo are almost double the international average. The city saw prices in certain categories of goods surge above the global average, which includes fine-dining (up 28 percent in USD terms), jewelry, and watches (up by a tenth). All in all, the market for luxury goods is also still growing in Tokyo. In 2020, the market was roughly worth USD $27.4 billion and with trends continuing in 2021, it will be approximately worth USD $36.2 billion by 2025. Expats will certainly be watching their pockets and keeping an eye on prices in Tokyo as the years add on.
Once the most expensive location for expats to live and work in, Hong Kong drops to third having had its top spot taken by Shanghai. The special administrative region (SAR) has for many decades represented itself as a global center for both finance and commerce.
Expats attracted to Asia will at some point in their lives consider carving out a living in Hong Kong owing to its energy, diverse culture, and entrepreneurial buzz. Let's also be real here, as Hong Kong still continues to be a dominant gateway into Asia (alongside Singapore) and hasn't lost its appeal to high-net-worth individuals (HNWIs).
From a cost of luxury goods and services perspective, little over the past year has changed. In fact, a number of the city's high-end goods and services are now more expensive than in
many other parts of the world, with consumers paying more for cars, business class, smart restaurants, and legal services. With the travel bubble between Hong Kong SAR and the Republic of Singapore agreed upon, many wealthy HNWIs will surely be traveling between locations when tourism and business arrangements resume in earnest.
The Principality of Monaco makes a special entry at fourth as indexed by Julius Baer. Not only is it the only non-Asian location within this list, but it is also the smallest at just under two square kilometers (0.75 sq miles). However, size doesn't matter in the index, as Monaco is synonymous with wealth and luxury, a big pull factor for high-spending expats from around the world.
Its reputation for being a haven for HNWIs and UHNWIs meant that their decision to employ a curfew over lockdown restrictions allowed the principality to keep trading across the year in 2020 while other neighboring countries imposed lockdowns that consequently slowed down their economies.
Interestingly, the average cost for items such as a bicycle, treadmill, and technology packages surged as people opted to stay at home. Moving forward, Monaco will seemingly rank alongside Tokyo and Hong Kong as being the topmost expensive places in the index to purchase a luxury home, despite the cost of purchasing one falling roughly 12 percent, in terms of EUR.
Last on the list of the top 5 is Taipei, a city on the island of Taiwan, which is located off the coast of China. Taiwan is a fascinating location for expats as it is one of the few economies to have grown in 2020. It is a major manufacturer of hi-tech products such as computer chips, which were in demand throughout 2020, and continues to be in 2021. This boom in business for Taiwan has helped the economy to grow 3.1 percent in 2020, with further growth of 3.5 percent expected in 2021. Interestingly, cars are exceptionally expensive in Taipei as the majority of the cars are imported, which is understandable. The future prospect of Taiwan will be an attractive one for expats as the country becomes an ever-growing international player in trade and development.
Make sure to review your health insurance plans before making plans to travel abroad
If you weren't aware already, the cities and locations mentioned above come with a heavy price tag, not only for their luxury goods and services but also for emergency healthcare treatment should the worst happen. This is why Pacific Prime is the go-to global insurance broker for all your health insurance needs and requirements.
Get international health insurance coverage by reaching out to the team of insurance experts at Pacific Prime. Contact us today!