5 Easy Moving Tips To Make Your Move Less Stressful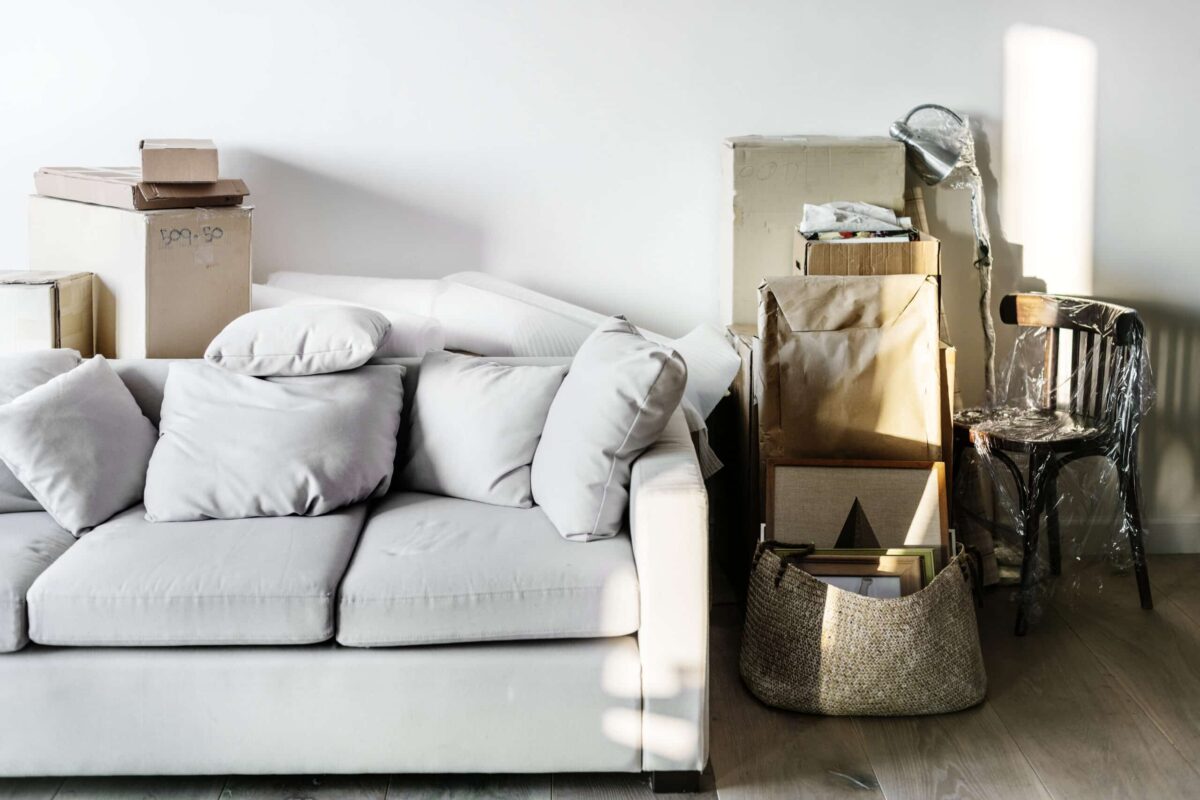 You've spent weeks or even months planning to move to your dream home, and now it is time to move there. Even though it can be exciting buying a new home and even more so when it is in a new country, the whole moving process can get a little stressful. There are a lot of things to pack, a lot of things to organize.   Here are some moving tips to help make the move less stressful.
It already sounds stressful and exhausting, but there are tricks to make this whole process a lot less stressful.
Plan Everything
The key to good organization and staying organized is having a plan. Don't start packing or moving things until you have figured out the order of everything. An agenda will help you organize the time you have, and it will help you stay on top of everything. Plan out if you want to use movers, reserve a truck to move, when things are going to a new home, etc. You can easily create a moving checklist or folder that will keep everything in one place and when you feel stuck, just look at the plan.
Have a Good Labeling System
This is another great organizational trick. Instead of just shoving things in boxes and bags, make sure to keep them organized and label those boxes. So, when you start packing, get your label maker or even just a sharpie and start writing down on boxes what's inside them. You can even use different colors for different rooms or purposes of things so you can visually always know where is what. This will prevent everything from getting chaotic and you will always know what to unpack first and where to put it in your new home instead of being overwhelmed by dozens of identical boxes.
Hire Movers
Moving can be stressful and the logistics of the process can give you headaches, so it is best to hire professional movers. They have been in the business for a long time and they already have a system in place of how to load the boxes and handle the route to a new home with ease. However, when looking for a moving service to hire, make sure to do thorough research to be sure they are legit.
And if you are looking for moving services in New York, make sure to consult with the movers, label the boxes and let them in on all the details that you want to be handled. This rule practically goes with any moving services you hire, and if you are already packed and labeled, they will handle your move with so much less stress.
Start Packing Ahead of Time
Time is probably the most stressful factor of moving. That is why you have to start ahead of time. Even if you are three months away from moving into a new home, make sure to already start decluttering and packing things. Get all the boxes, determine the labeling system and you can already start placing things you don't use every day in boxes and setting them aside. If you start packing a few days before the move, it will get ten times more stressful, and that is something you can avoid if you start ahead of time. This is especially hard if you have kids and pets, so start packing earlier so everyone can get organized.
Don't Be Shy, Ask for Help
It is absolutely okay to ask for support when you're moving. This is a stressful process and you can always ask a friend or a family member to help you pack, declutter and even load stuff in trucks. Even if they would just keep you company while you are doing everything it will greatly help you take away some stress.
An extra set of hands is always useful in these situations, and they might even help you stay organized better. What is more, if you are moving on your own, they could help drive things to a new home and even help you unpack. However, make sure to ask them for help ahead of time so they could leave room in their day to help you.
Finding your dream home is a wonderful feeling, but it may be followed by a feeling of dread. This is due to higher stress levels due to moving, but there are ways to make things better. Make sure to stay organized, pack things on time, and never be shy to ask for some help. All the support and organization skills will help you save yourself some time, energy and lower your stress levels.