3 Reasons Why You Should Buy A Property In Portugal For Retirement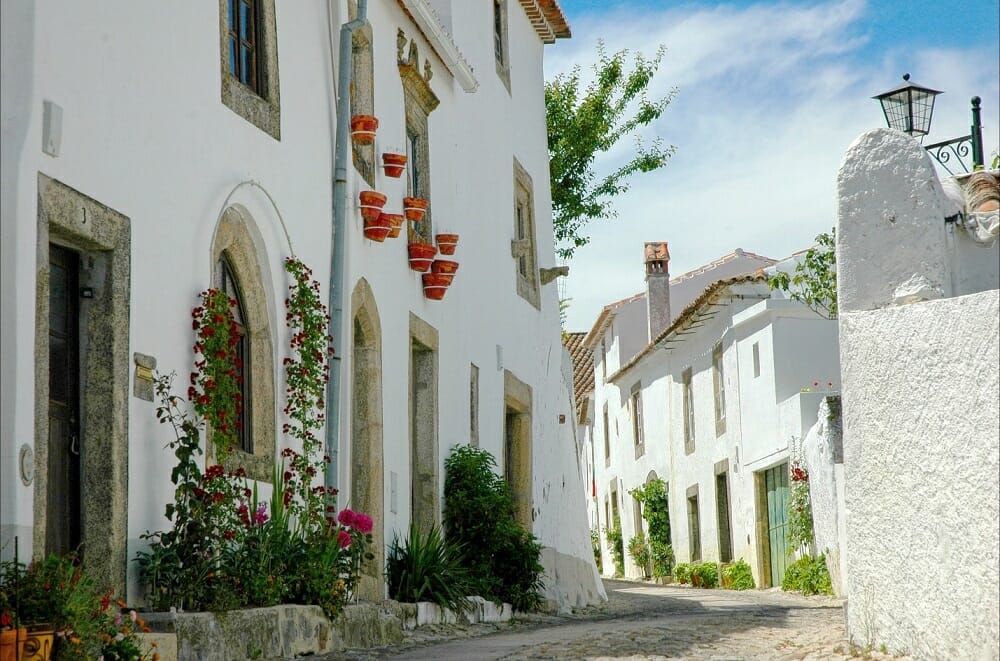 How does your perfect day in retirement look? What about a morning spent exploring the local market, a lazy afternoon in the sun at the beach – just a short walk from home – and then sitting out in the balmy evening temperatures with good food and wine? For Brits who retire to Portugal, every day can feel like being on holiday!
Written exclusively for Expat Network by Chris Nye, Senior Editor of Property Guides
Here, Chris gives us his top three reasons why you should retire in Portugal.
1. Every day feels like a holiday
The Portuguese certainly know how to take it slowly and enjoy life. Anyone moving to Portugal, either full-time or with a holiday home, will soon find themselves immersed in the local estilo de vida! Whether it's long, sunny days spent at the beach in one of the many hidden coves along the Algarve coast, or a slow afternoon enjoying some delicious feijoada at a family-run restaurant on your local village square, there's plenty to keep yourself occupied. And, with summer temperatures generally in the mid-twenties, and average lows of 16ºC, the climate is ideal: not unbearably hot, but pleasantly warm and without the cold winters we have back home.
For a small county, Portugal is very varied, so you'll always find somewhere new to explore. From the swish modern marinas of the central Algarve, to the whitewashed villages of the Alentejo, and the winding, busy streets of Lisbon, the beach, countryside and city lifestyles are all within easy reach, no matter where you live in the country. If you're looking for day trips, try the romantic Pena Palace, a fantastical 19th-century structure painted bright yellow, red and blue. Or visit the stunning Benagil Sea Cave, and explore the canyons of the Douro.
2. Homes are affordable
If you're looking for your perfect holiday home, then look no further than Portugal: homes here are top-quality, but eminently affordable.
The spectrum ranges from traditional whitewashed village houses, decorated with colourful azulejo tiles, through to swish, light and airy modern apartments in hotspots like Albufeira and Vilamoura.
According to the latest INE (Portugal's National Institute of Statistics) data, resale homes in the Algarve sold for an average price of €160,000 in the first part of 2019, and new homes for €232,000. Head further inland in the Alentejo and you're looking at just €73,000 for resales and €120,000 for new-builds. In Madeira, it was €125,000 for resales and €155,000 for new builds.
3. Excellent (and free) healthcare
As you reach retirement age, healthcare becomes more of a priority. Luckily, the system in Portugal is of an excellent quality, ranked 12th in the world by the World Health Organisation. The SNS (Serviço Nacional de Saúde) is Portugal's NHS, and you could be eligible to receive free treatment. If you have an exportable UK pension, you could be entitled to free healthcare paid for by the UK – remember to get an S1 certificate before you leave Britain.
Portugal has been particularly keen to show how it wants to continue welcoming British property buyers after Brexit, including setting up dedicated entry channels and funds for businesses, so we have no reason to believe this won't extend to healthcare, too.
A property in Portugal is the perfect place for you to spend your retirement. With such fantastic weather, wonderful food and affordable homes – and free healthcare – Portugal really does have it all!