3 International Health Insurance Case Studies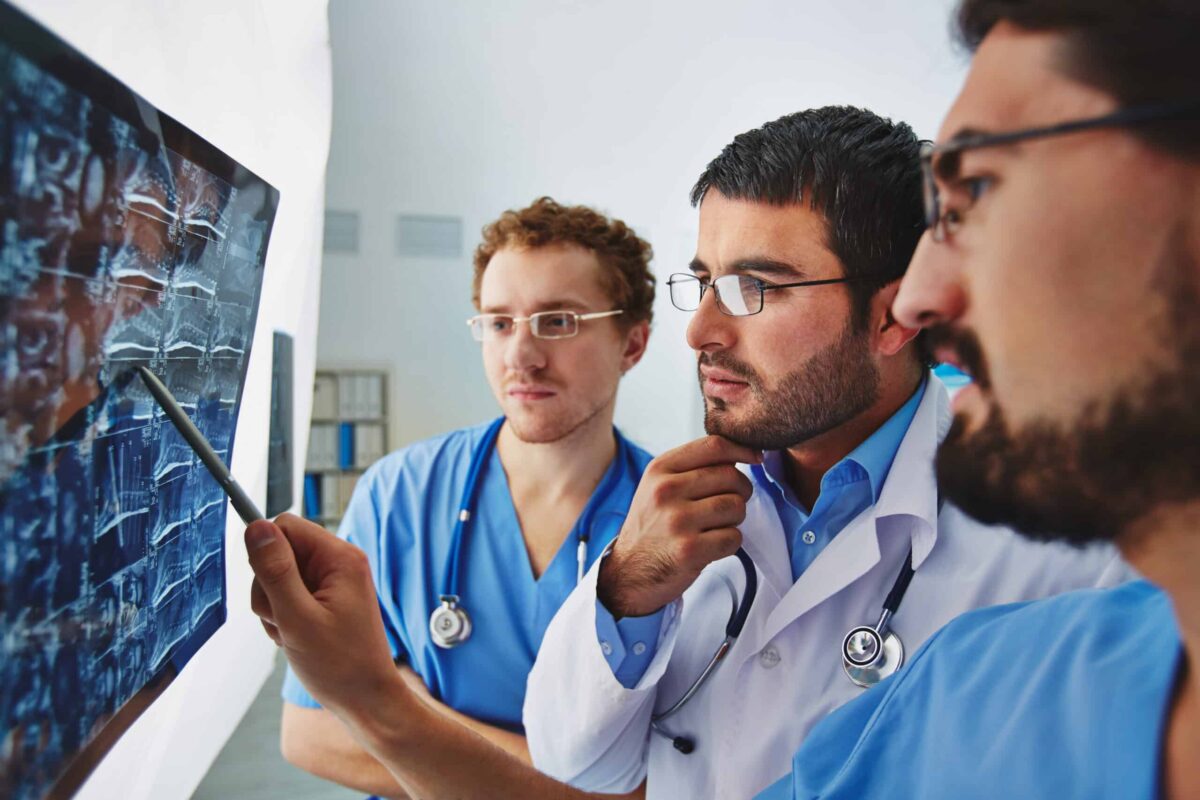 PassportCard provide International Health Insurance and here they set out three international health insurance case studies that illustrate the problems that can be faced by expats when they have health problems and how having the right policy can help.
1. The One Million Dollar Case – A Real Life Expat Story
When Christina Bartels* was admitted to the hospital in Neptune City, not far from New York, with shortness of breath in April 2020, it quickly became clear that the 49-year-old Swiss national was suffering from COVID-19. She was in for a complicated 45-day stay in the hospital. The bills for her treatments and repatriation amounted to the incredible sum of 1 million US dollars. Recovered and back in Switzerland came relief: international health insurance provider PassportCard had organized everything unbureaucratically and taken over the costs.
715,000 US dollars for the treatment in the intensive care unit, 200,000 US dollars for the rehabilitation and over 150,000 US dollars for the repatriation to Switzerland with a special airplane – that was the overall bill of Christina Bartels'* Corona treatment. Luckily, the expat, who planned on working in the USA for an extended period of time, had insured herself well. She could rely on the smooth service and the coverage of costs without expenses even during the treatment by PassportCard. Who was able to help organize the complicated treatments on the spot, but also immediately covered the enormous costs of her treatment and repatriation. She could not have imagined that a pandemic would hit her so badly, and on top of that she was also in the most complicated and expensive healthcare system in the world.
What makes PassportCard so special:
They can predict the treatments' costs. The customer did not have to pay any out-of-pocket expenses and did not have to worry about the reimbursement. Particularly in the case of complicated treatments or in countries with poor medical care and infrastructure, PassportCard supports the freedom of choice for doctors and hospitals in order to receive the best possible treatment. Swiss citizen Christian Bartels* benefited from the fact that PassportCard is part of the UHC network in the US, covered all the costs of his acute treatment and guaranteed the standard of private health insurance even abroad. Therefore, PassportCard is especially interesting for expats who live and work abroad for a longer period of time.
*Name has been changed
2. Evacuation Flight Over 11 Hours With 4 Corona Patients – A Real Life Expat Story
On an evacuation flight, four Corona patients were simultaneously evacuated to their home country in one plane. This was done under high security requirements and with enormous logistical effort – airports and flight rights were inaccessible or restricted at the time. The unique initiative was organized and financed by the international health insurance provider PassportCard.
A large Boeing 737 was specially chartered and equipped with the necessary medical technology for the evacuation. On the 11-hour evacuation route from Nigeria to Israel, six case managers, five paramedics and two doctors took care of the medical care – along with a 21-person crew for the organization.
The repatriation was made possible by the PassportCard Group for international health insurance.
Eithan Wolf, Managing Director in Hamburg
"The COVID-19 pandemic presents us with great challenges. However, PassportCard keeps pushing the boundaries of what is possible for the benefit of our customers."
The evacuation was successful. The patients were immediately hospitalized. The relief team and crew arrived at their destination exhausted and without a COVID-19 infection.
3.  Hospital Experience In Thailand – A Real Life Expat Story
Martin* has been working as an insurance broker in Thailand for 12 years, when in 2019 he was hospitalized himself with a suspected heart attack. We asked him to tell us his first-hand experience with his international insurer PassportCard.
"Since we specialize in health insurance, I communicate on a daily basis with clients who are hospitalized or who need to be admitted. Of course, I realize that this is often a very stressful experience for our clients, and in those moments, my colleagues and I do our best to make it as stress-free as possible for them.
At Christmas 2019, I had the "pleasure" of ending up in Bangkok Hospital in Hua Hin with what I thought was a heart attack. Our office works with many different insurance companies. I am insured with PassportCard myself, so at least I knew not to worry about the financial aspect.
Experiencing all of this from the patient side, however, surprised me in a positive way.
Hospitals in Thailand do not cooperate unless they are sure they will get their money, and as part of the examination, a CT scan was necessary. This was quite expensive, and I did not have that much money with me. However, my girlfriend, well prepared as always, had the PassportCard app and contact information on her phone. She called PassportCard and within literally 3 minutes, the amount needed was loaded onto the PassportCard credit card (which customers receive with their insurance card) so that the scan could be paid for directly. This was truly an eye-opening experience.
Long story short, I had surgery soon after and was discharged 2 days later. As an insider, I know that the final guarantee of payment to the hospital can take many hours, but I was informed by the doctor that I could go home. I made a quick stop by the hospital insurance desk, and one signature later I was on my way home.
I had to come back two months later for a second surgery, and again everything was handled perfectly. As a broker, I know which insurance policies work well and which are more difficult. I already knew it was straightforward with PassportCard, and that is why we enjoy working with them, but all in all, I can only say that I was very impressed with PassportCard's service. Chapeaux!"
*Name has been changed
Related article you may find useful: