13 Different Ways For Expats To Stay Current With News From Back Home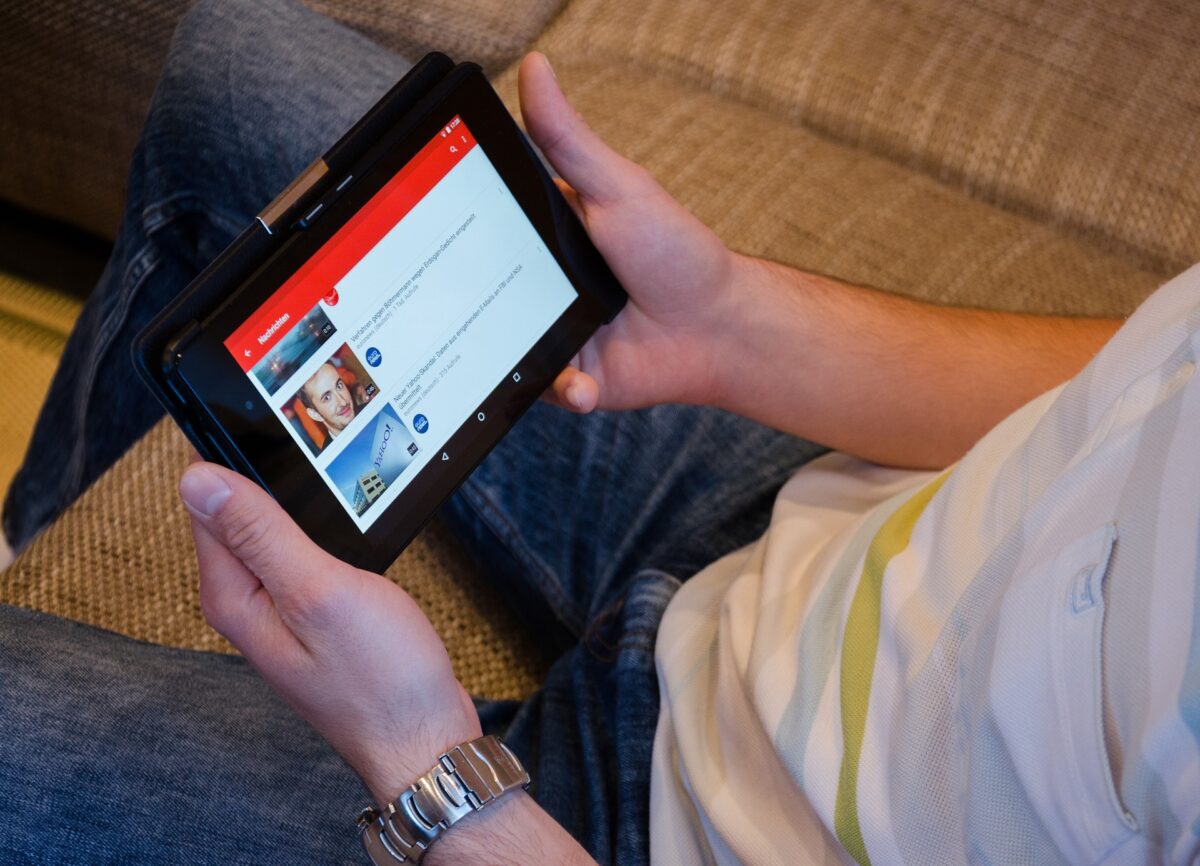 As a British expat, you are sure to want to stay connected with current news from back home. Thankfully, we live in an era in which there are multiple ways of staying up-to-date with the latest happenings in the U.K., wherever you are in the world.
So, take a look at these thirteen methods to find the right options for you.
1. Online Newspapers
Your go-to source for keeping current with news from the U.K. could be online newspapers. Digital versions of major British papers, such as The Guardian, The Times and The Telegraph are comfortably accessible worldwide. Some online newspapers are free while others require a subscription to read articles in full.
2. Podcasts
Another great way to stay updated on news from back home is through podcasts. BBC Radio, for instance, offers a multitude of podcasts on a variety of news topics.
So, if you fancy catching up on Prime Minister's Questions or last night's football match without having to read an article, this might be the ideal option.
3. Online TV News Channels
Digital technology has made it simpler to watch British television abroad.
Many networks such as the U.K. Sky News and BBC News have live online platforms that allow you to stay in touch with real-time news updates.
4. Social Media
Social media platforms like Facebook and X (formerly Twitter) could serve as significant resources for keeping updated with news back home as well.
Following official pages of British news stations or newspapers can keep you updated and allow you to join in the conversation with other Brits.
5. News Apps
Consider installing a dedicated news app on your smartphone or tablet. This can provide instant alerts about breaking news in the U.K., as well as permitting access to articles and videos on-demand. The BBC News app, the Sky News app, and The Independent are excellent choices.
6. RSS Feeds
RSS feeds are an efficient way to keep track of multiple sources of news at once.
You simply subscribe to your desired websites' RSS feeds (such as those from BBC News, The Guardian or The Times) and receive automatic updates in your feed reader every time new content is published.
7. E-Magazines
Subscribing to E-Magazines can also ensure regular delivery of comprehensive coverage of British news directly into your inbox. Consider established titles like Private Eye, The Spectator and The Week.
8. Newsletters
You should also consider subscribing to newsletters circulated by authoritative news outlets like The Guardian and The Telegraph, among others.
Newsletters pick out key stories for easy consumption and send them directly to your email.
9. Citizen Journalism Websites
Citizen journalism websites are platforms where ordinary citizens report news or share information from their perspective.
By following U.K.-based citizen journalism sites, you can get a grassroots-level view of what's happening back home, which is a more personal approach to staying informed.
10. News Aggregator Websites
News aggregator websites like Google News and Apple News compile news from various sources in one place.
By setting up your preferences, you can focus on U.K. news and receive updates from multiple outlets all at once.
11. Community Forums
Online platforms such as Reddit have numerous community forums dedicated to U.K. events and happenings. Engaging with these forums can help you to stay up-to-date with the latest developments back home.
12. Expat Blogs
Fellow British expats often blog about their experiences and cover news from the U.K., providing you with a perspective that's potentially closer to your own, such as these top U.S. blogs from U.K. expats.
You'll benefit from their comments and analysis on current affairs, as they're likely encountering similar adjustments and challenges living abroad.
13. Specialist Websites
You may be able to find all the latest U.S. legal news about class action and mass tort lawsuits at Lawsuit Legal News and other American platforms, but if you're looking for similar legal news back home, you'll need to search for a website that covers or focuses specifically on U.K. news within the world of law.
That is but one example of the kind of specialist website that you might want to locate to stay current with the latest news within a specific field of interest.
Whether you're interested in legal news, politics, arts, technology trends, medical breakthroughs, or sports, by doing an advanced search on a search engine like Google, you can find websites that cater to your individual needs. You'll then be able to remain connected and informed about specific happenings back home.
Final Thoughts
Keeping in touch with current U.K. news as an expat can be simple and convenient when you use one or more of the above sources.
From online newspapers to specialist blogs, staying informed about home will help maintain your connection to back home, regardless of where you reside.