10 Of The Most Haunted Places In Europe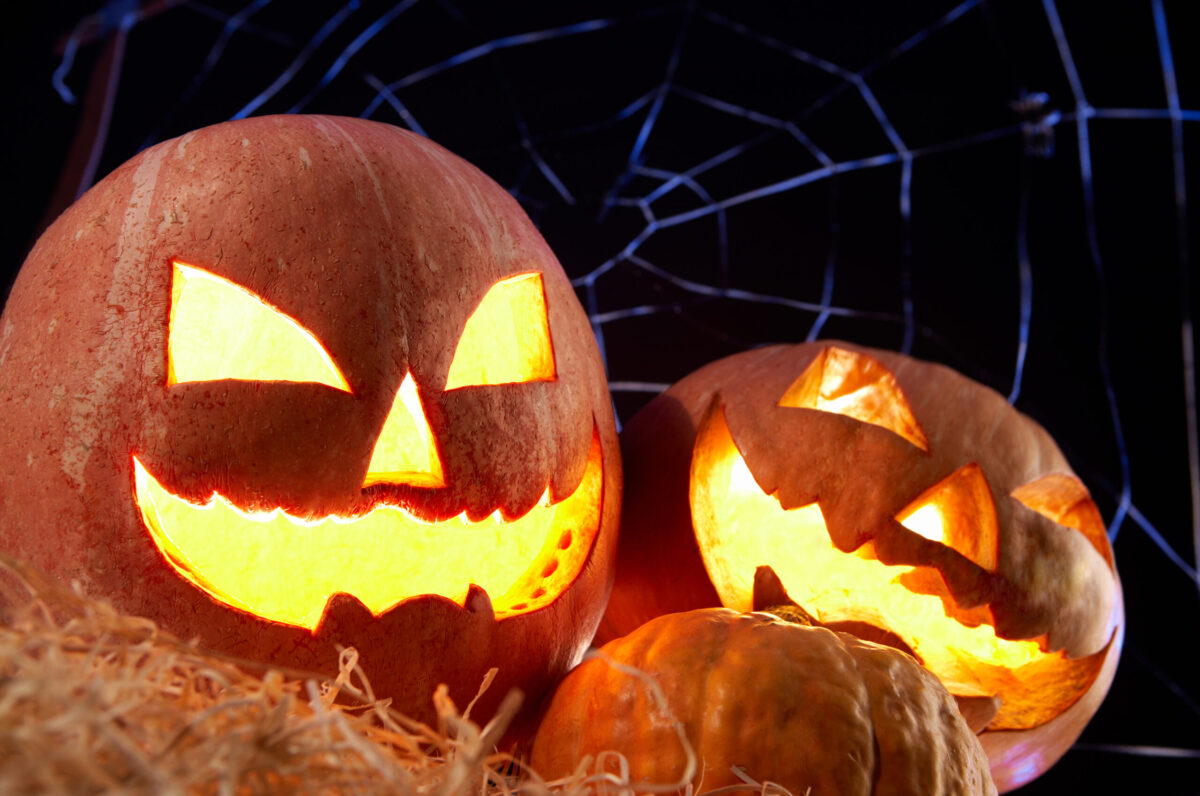 With the scariest night of the year, Halloween, just around the corner, fright fans have been tipped off to some of the most terrifying towns and cities in Europe that they could visit this spooky season – or even decide to move to, if they dare. 
YourOverseasHome.com have revealed some of the most haunted places in Europe – from Paris to Malaga and even York in England.
Corinaldo is a seemingly idyllic and picture-perfect town in Italy, but it's thought that many of the inhabitants actually descend from a long line of witches.
And in the centre of the French commune Gréoux-les-Bains, it's been said that if you walk through the streets alone at night, you'll hear sounds of bodiless voices whispering, and even see some unexplained shadows over the stone castle walls… spooky!
For fans of all things creepy and paranormal, it could be worth checking out some of the properties for sale in these towns and cities.  In fact, in Malaga, one of the most popular but also supposedly most haunted places in Europe, properties are available from only €50,000. On the other hand, if you have a bit more cash to spend, it might be worth looking at some of the properties available in paranormal hotspot, Paris.
Christopher Nye, senior content editor at Your Overseas Home said: "There are many supposedly haunted towns, villages and even properties around the world, with mysterious stories surrounding them, however some are a lot more well-known than others.
"If you fancy visiting one of these towns for yourself, especially around Halloween, it's likely not for the faint hearted. But remember, although there may be supernatural goings on, it doesn't mean that these are not wonderful places to visit, or even live."
Corinaldo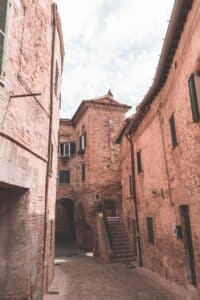 Although Corinaldo is seen as an idyllic Italian town, it's thought that some of the residents are actually descendants of a long line of witches, the likes of which are still worshipped by some of the residents today!
Every year, Corinaldo inhabitants celebrate 'Halowe'en', otherwise known as 'The Witches Festival'. Candles and pumpkins line the street and fascinating sceneries, where spirits from other worlds supposedly move into the shadows.
If you're not afraid of the witches, you can purchase your own property in Corinaldo. Homes in this area are typically spacious, situated in large plots of land surrounded by forestry.
Rome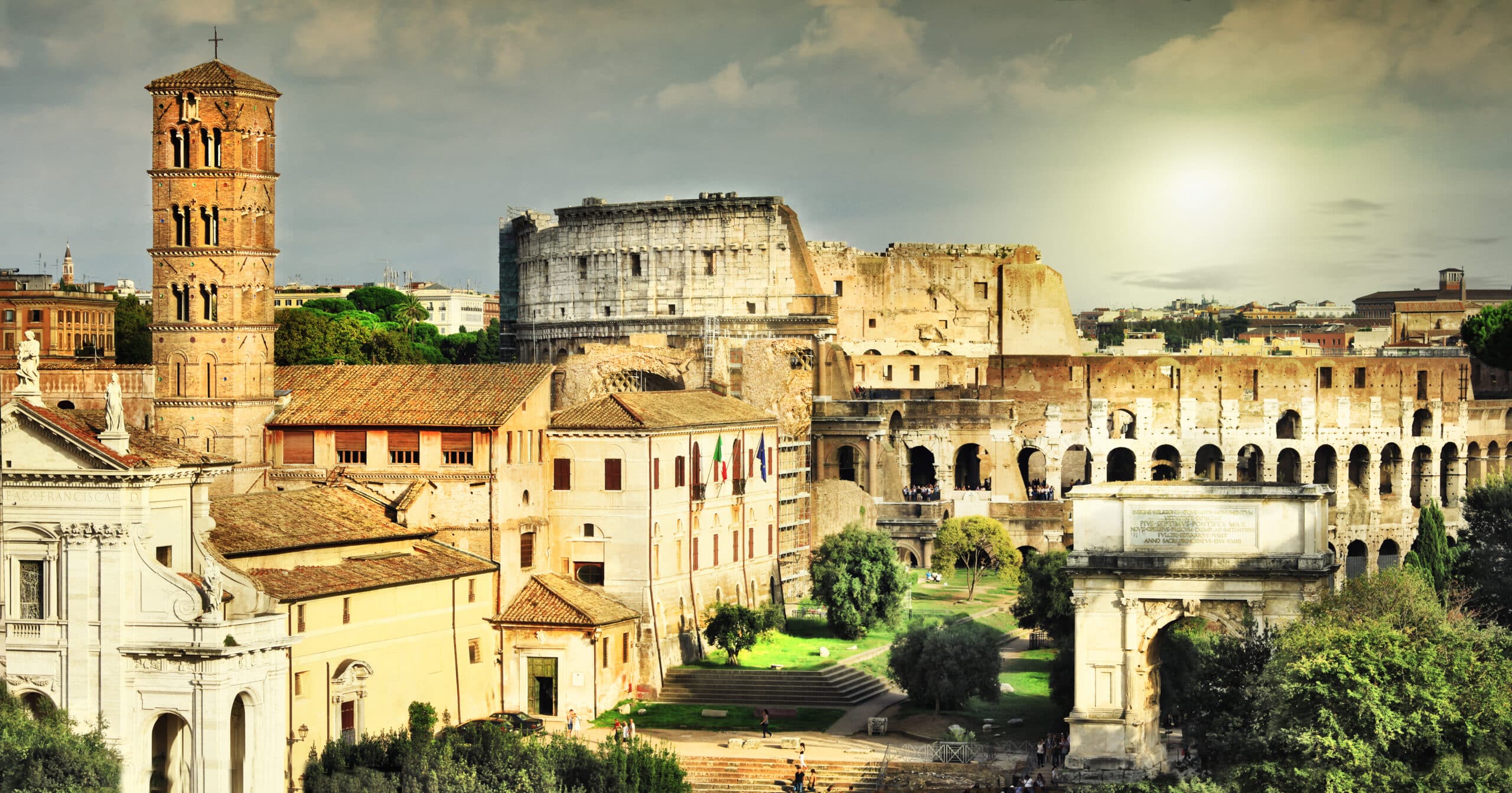 Across the capital of Italy, you'll find thousands of statues dedicated to the dead all around the city. In particular, at St. Peter's Basilica you'll find the Doors of Death, depicting the death of Jesus, Mary and St Peter. Eerily, these doors are known to bring bad luck to whoever dares walk through.
Also in Rome, many have claimed to see the spirit of philosopher and astrologer Giodano Bruno, around Campo de' Fiori, after he was executed by the Roman Inquisition.
Paris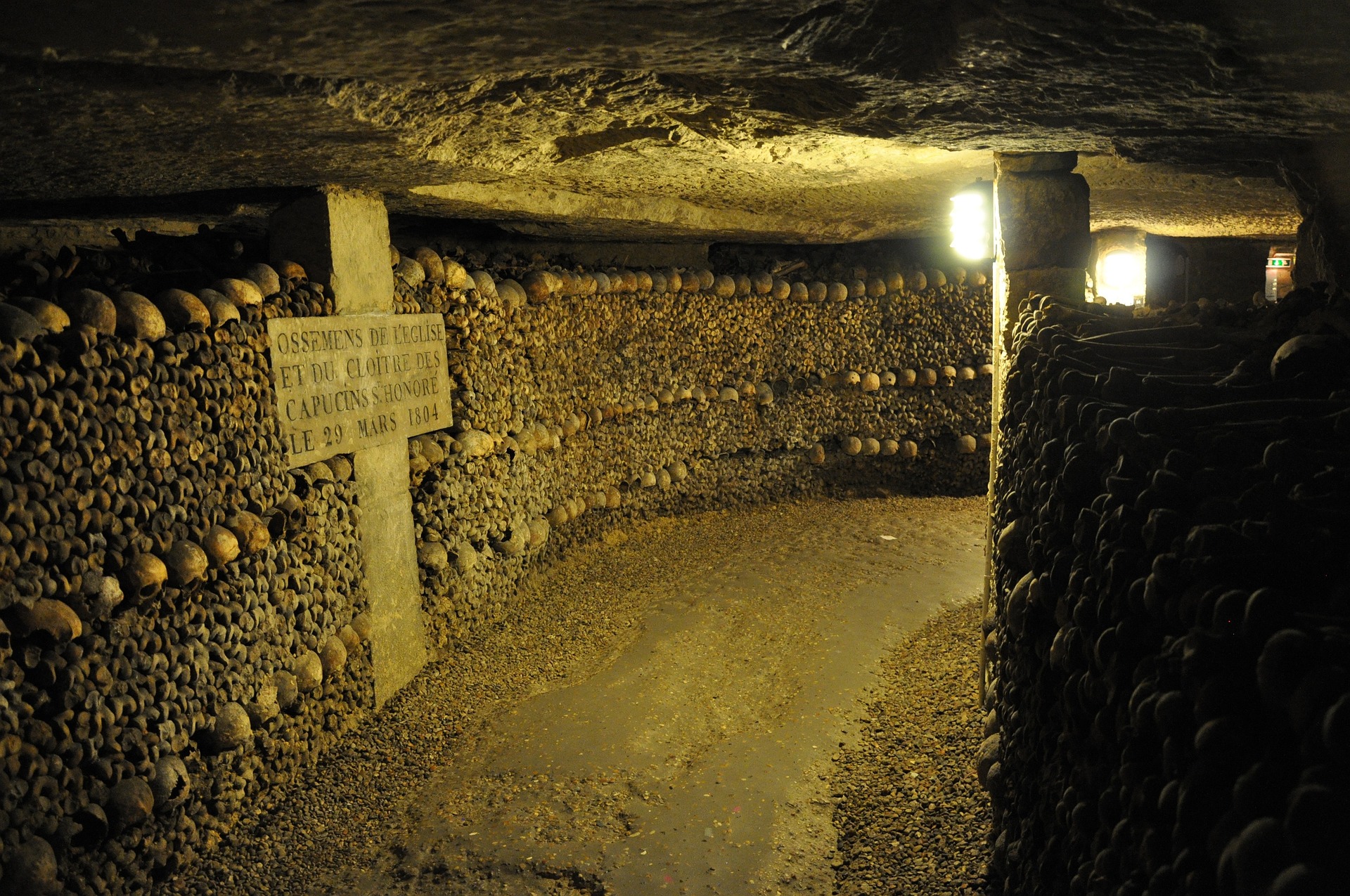 It's no secret that catacombs lie beneath the city of Paris – a morbid reflection of the beautiful streets above. Built to solve the overpopulation issue that plagued Paris' cemeteries in the late 18th and early 19th centuries, the catacombs are now thought to house the remains of over 6 million people within their walls, around 65 feet underground.
If that's not spooky enough for you, another haunted find in Paris is Le Musée des Vampires – a museum dedicated to immortal bloodsuckers. The Red Man is Paris' most famous supernatural story, a formal royal hitman who died by his own short. His ghost is known to show as a premonition of death, with Napoleon consulting the Red Man before battle.
The price range of properties in Paris ranges from around €500,000 to a whopping €18,000,000. This property in Bagnolet, around the corner from Le Musée des Vampires, is currently on the market for €1,100,000.
York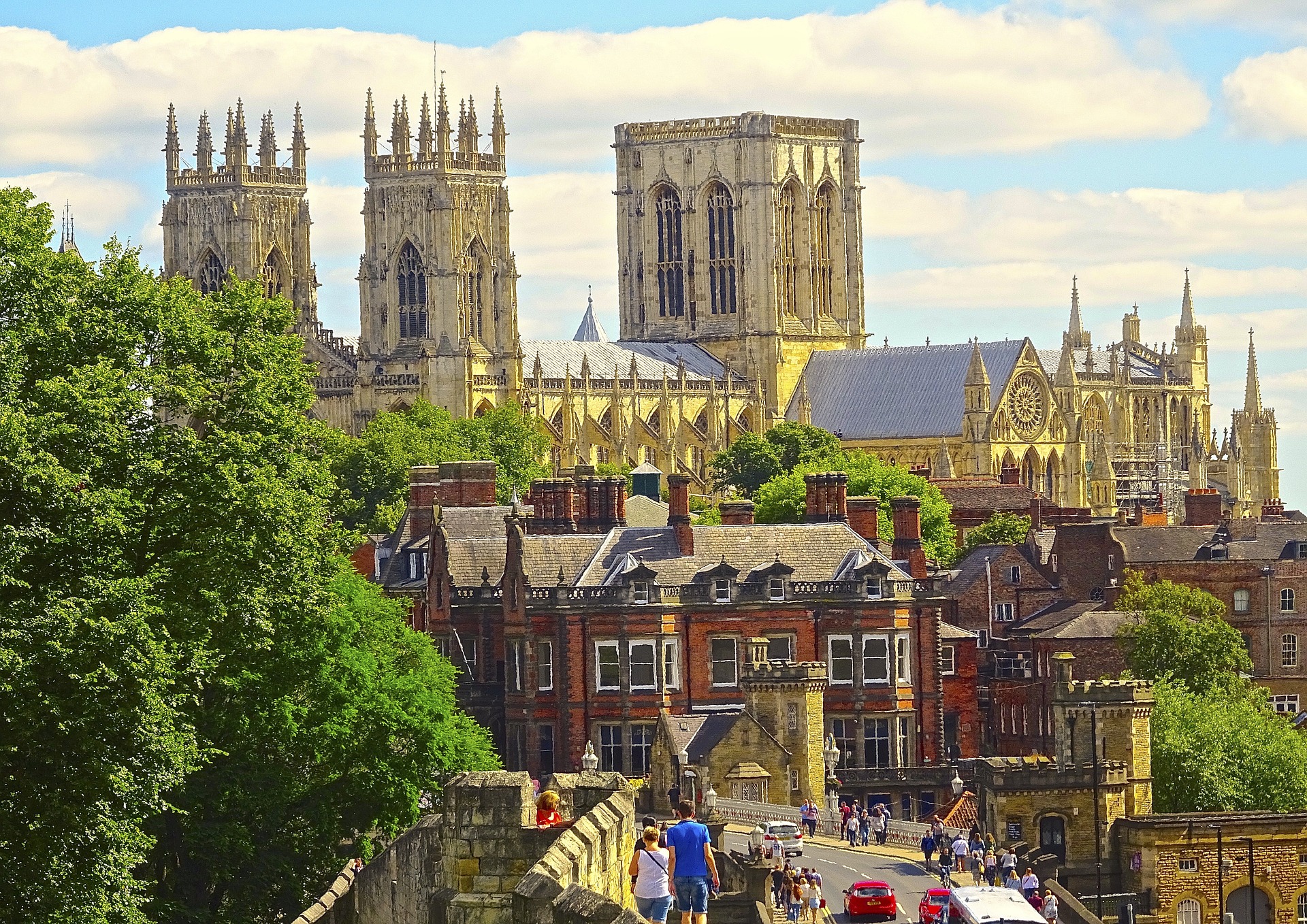 York is known to be one of the most haunted cities in the UK. York Minster, northern Europe's oldest Gothic cathedral, is said to be home to the spirit of a deceased parishioner who's been known to attend some of the cathedral's services from the afterlife.
The Treasurer's House in York is also believed to be one of the most haunted buildings in the city. In 1953 a man named Harry Martindale, who was in the property installing a new boiler, claimed to hear trumpet blasts followed by the sight of dishevelled Roman soldiers riding horses. It was later discovered that a Roman highway lay deep underneath the foundations of the property, where Harry Martindale had seen the ghosts.
Gréoux-les-Bains
A seemingly quiet fortress down in Alpes-de-Haute-Provence has apparently been touched by almost every major conflict noted in French history, leaving a strong sense of spiritual activity behind.
You may be likely to find paranormal activity in the centre of Gréoux-les-Bains, at the castle summit. It's been said that if you walk through the streets alone at night, you'll hear sounds of bodiless voices whispering, and even see some unexplained shadows over the stone castle walls.
Slightly further out from the castle, you'll find beautiful properties to live in, all of which offer picturesque scenery overlooking the French Riviera. Les Adrets, one of the properties currently for sale, boasts views of both the countryside and the coast, all from the one property. Setting you back €2,370,000, this stunning property has a plot size of 4,000 square metres, and has four bedrooms.
Malaga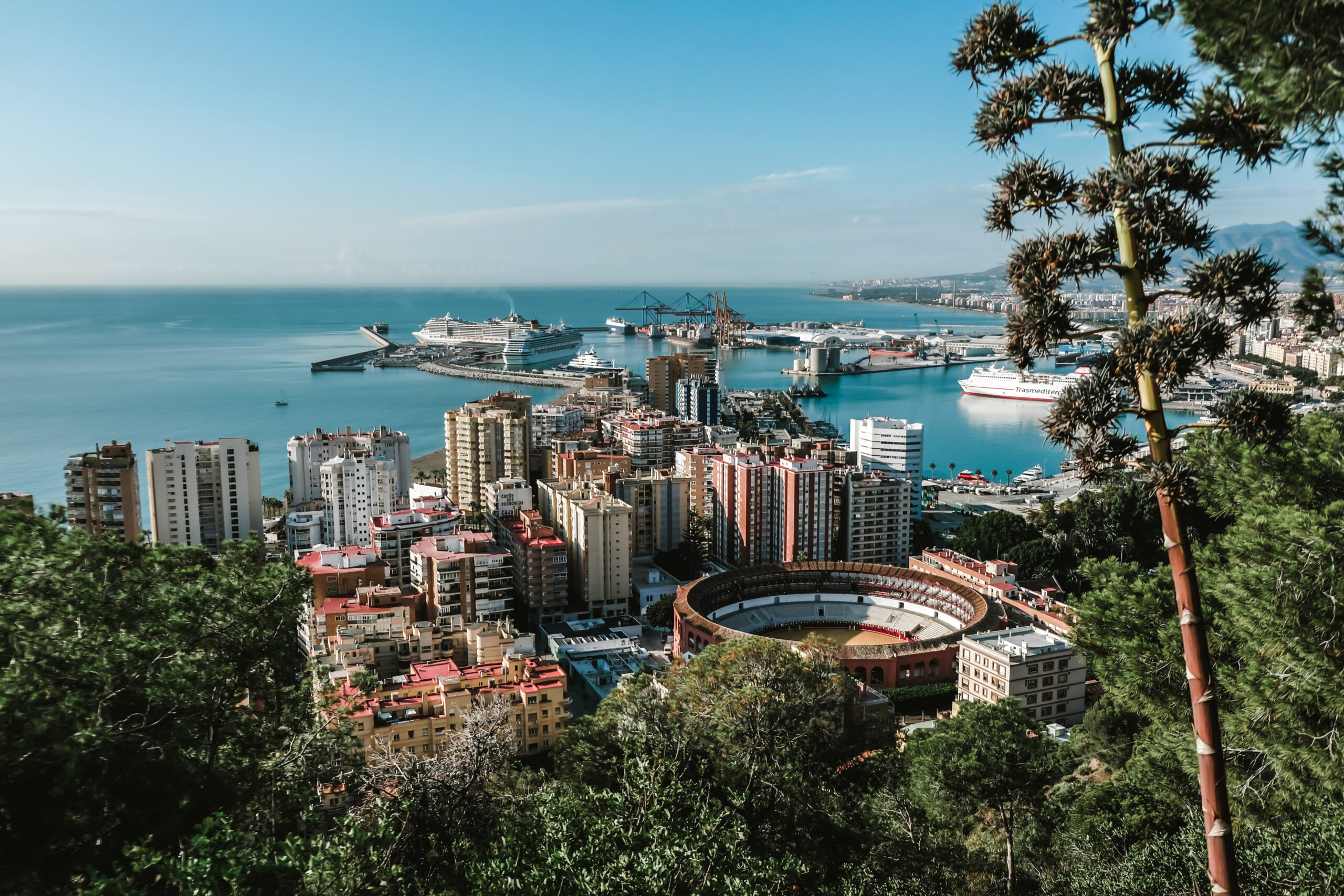 Although Malaga is thought to be full of umbrellas and beaches, Cortijo Jurado has a very dark past. The 19th century Gothic styled mansion is said to be one of the area's most famous, and its name, Casa Encantada, translates to 'Enchanted House'.
Between 1890 and 1920, several young girls went missing in the area, with many dead bodies being found near a river, close to the Cortijo. Following this, rumours circulated of tunnels and torture chambers, where these young women had Satanic rituals performed on them.
It's not just ghosts of these young women that people in the area have spotted, but also disembodied voices, screams, lights, and even touches of a cold hand on people's skin.
Known to many as a party town, Malaga has become more and more popular over the years for expats, and it's certainly affordable. You can purchase a 3 bedroom, 3 bathroom apartment with a terrace in Malaga for €140,000.
Santorini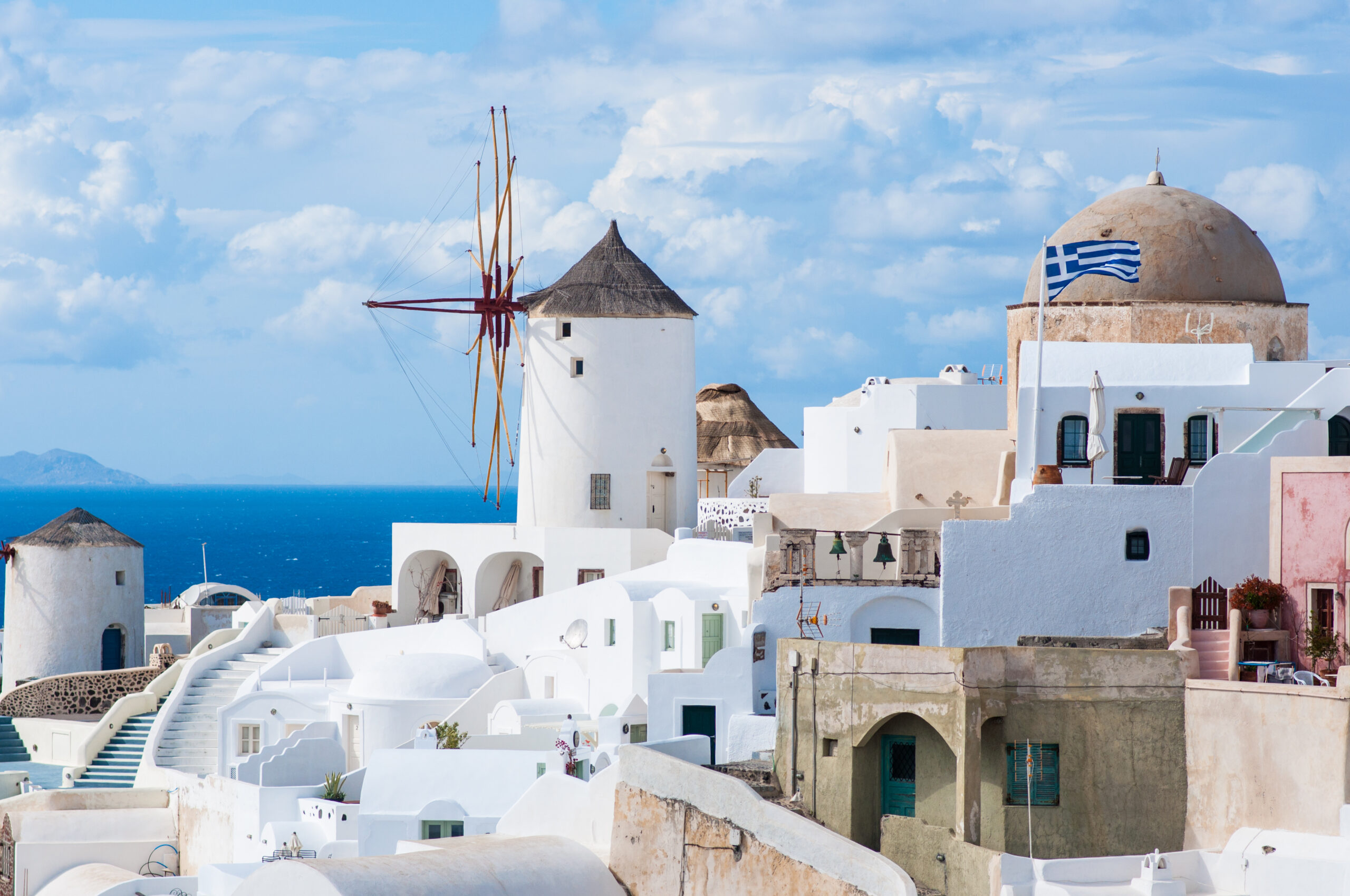 Santorini may not be as picture perfect as it seems, as it seemingly has a dark side hiding behind the Instagram famous whitewashed walls. Santorini is home to a burial ground, which was a place that those who were suspected of vampirism were brought to, for vampire hunters to test on them and in the end, bury them. Unknown by many, Santorini goes by another name, the "Island of the Vampires".
At one point in history, Santorini was thought to be the most 'vampire-infested' place in the world. In fact, many believe that Santorini has specifically been infested with Vrykolakas, a type of vampire. The Vrykolakas were said to have been born when babies were stillborn or when people died before receiving their final rites.
Prodromos
Prodromos is the highest village in Cyprus and is the island's main spot for winter sport. However, the village itself is apparently haunted by the previous workers and guests of the Berengaria hotel, which for many years wined, dined and housed many important guests – including royals.
According to the legend, when the hotel was being looked after by the owner's three sons, the hotel ran into the ground, and the three brothers died mysteriously under suspicious circumstances. Adding to this, stories say that one of the past hotel managers died by suicide in the hotel too. Many visitors claim to have seen ghosts around the grounds, with one being described as a woman dressed in white linen, who leans against the windows at sunset.
If you're not too worried about the ghosts of the Berengaria hotel, it might be worth considering moving to the area. Property in Prodromos is extremely affordable, with prices ranging from €125,000 to €550,000 for a generous 5 bedroom property.
Old Valsamata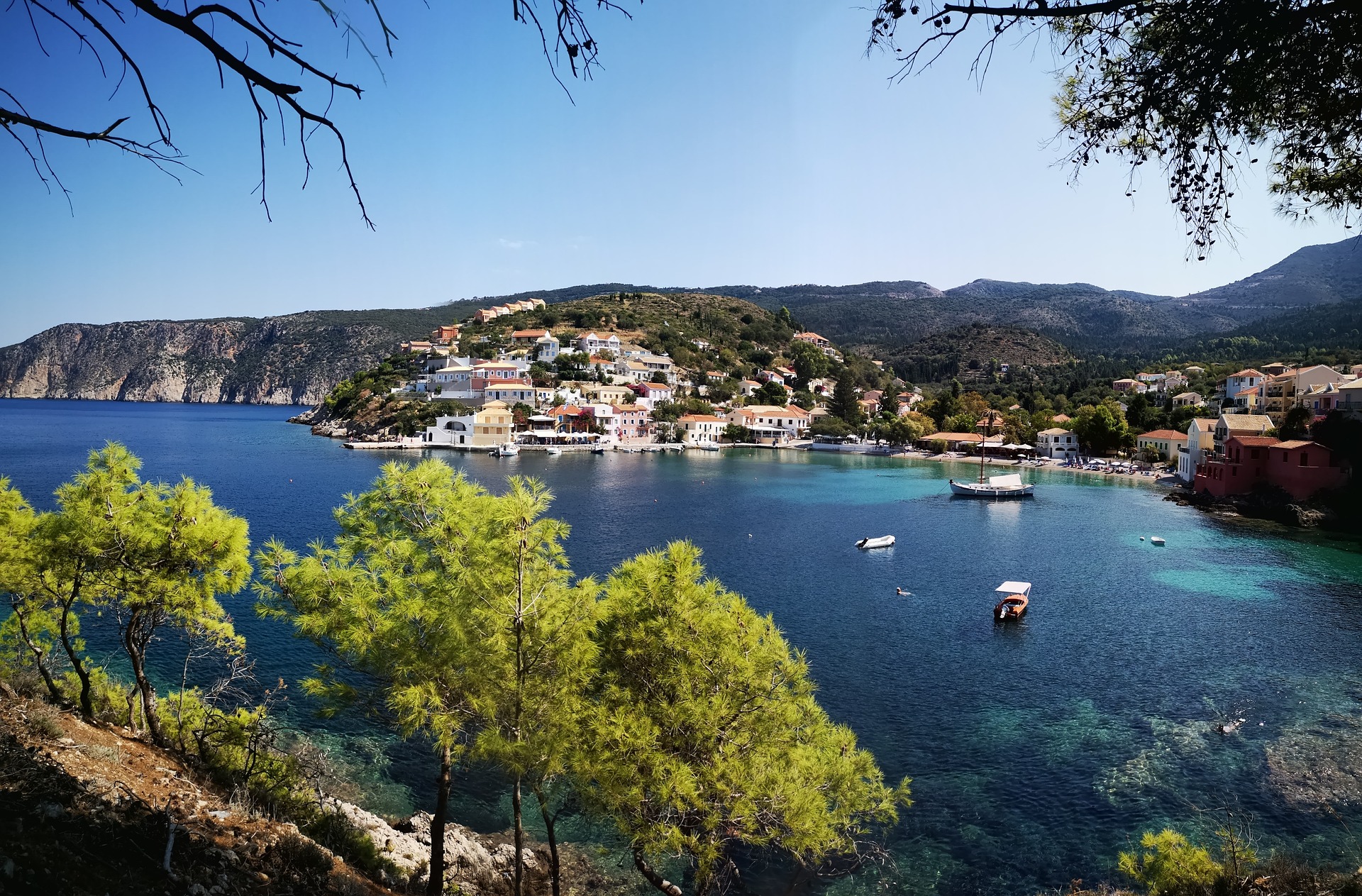 The Greek Island of Kefalonia was left in ruins after the earthquake that destroyed it in 1953, and many villages, including Old Valsamata, have been left untouched since. If you travel to the village, you'll be able to see many buildings as they were after the earthquake, sitting in eerie silence as there is no-one living there anymore.
600 people died during the earthquake in 1953, which reached a magnitude of 7.4 on the Richter scale. After these deaths, the villages and towns affected were dubbed 'Ghost Towns'.
Valongo 
Located just outside of the bustling city of Porto in Portugal, you will find the municipality of Valongo. Valongo is home to one of the most haunted places in Europe, the Sanitório de Valongo.
Sanitório de Valongo  was used to house patients with tuberculosis in 1910. Originally, 50 patients were housed there, however, in a short space of time, the number increased to 500 patients. With no cure being apparent at the time, all of the patients died within the sanitarium. Once TB was eradicated in 1961, the building was closed. However, pentagram designs were found within the stone walls and throughout the structure of the building, which supposedly openly invited spirits to visit.