The Healthcare System in Qatar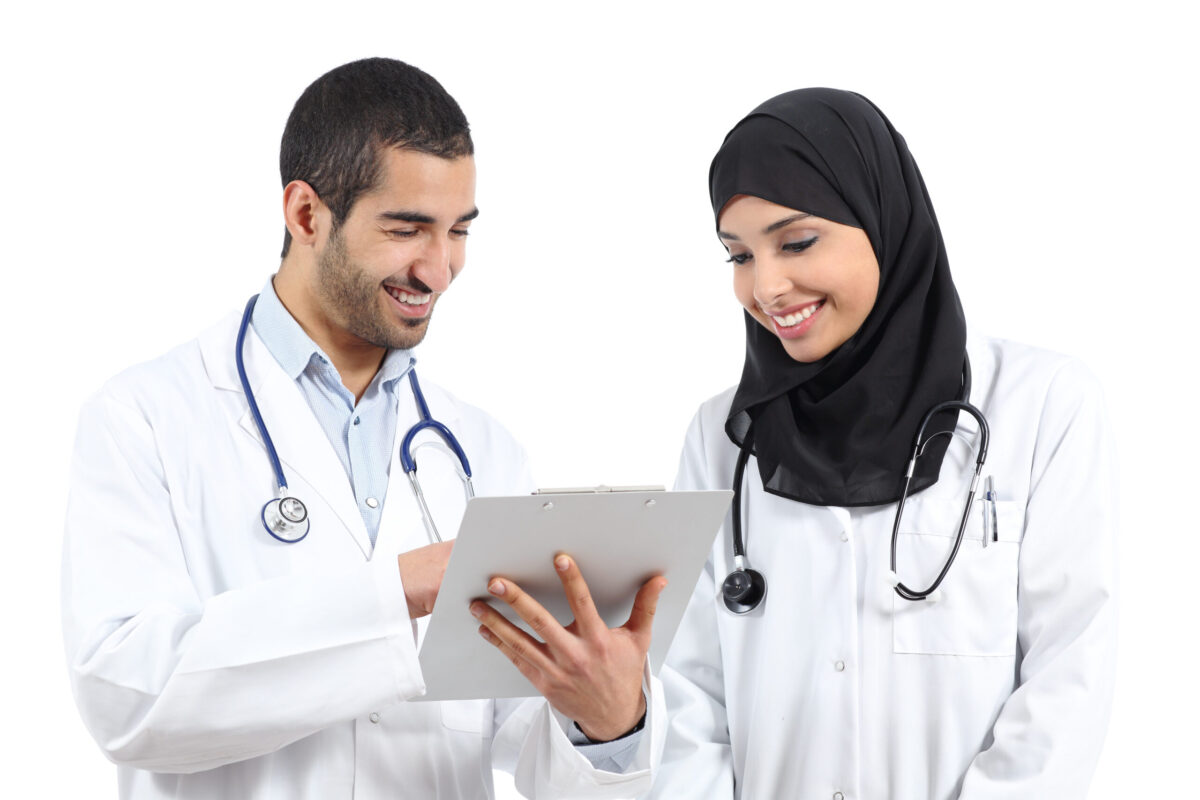 For every country, public health services for their residents are of great concern, and the situation is similar in Qatar. A very effective healthcare system has been designed and implemented to facilitate the citizens. The public and private sectors are working to improve the health conditions in Qatar. Most citizens and immigrants are facilitated through free or subsidized healthcare plans. Qatar's public healthcare system is highly efficient and improving day by day.
The private healthcare sector provides quicker and more efficient treatments, although it is comparatively costly. A network of hospitals with excellent services and specialist doctors throughout the country is working in both sectors.
Qatar's growing economy and social norms demand a highly proficient and active healthcare department to meet the needs of changing climate. The public sector hospitals and clinics are up-to-date and have all the latest equipment and facilities. HMC (Hamad Medical corporation) runs and looks after the public healthcare system. It also provides subsidized medical treatment for a wide range of ailments and diseases to Qatar residents.
Qatar's government is seriously trying to facilitate its citizens with the latest healthcare standardized services, and HMC issues a health card to access the services. The healthcare services for Qatar's native residents are highly affordable, while the expats have to pay extra charges even if they enjoy subsidized services.
Qatar's Private Healthcare system
In response to the government's public health concerns, the private sector has stepped forward, and now it is one of the rapidly developing sectors. It has become popular for quick and specialized treatments to serve the growing population in the country. Public and private, both sectors perform parallel to each other in all respects. The private sector is also well equipped and provides specialized treatments in a wide range. For immigrants, private health insurances are very helpful to get medical facilities with affordability. Many companies hire private sector clinics and doctors to provide medical facilities to their employees through private insurance.
E-Health in Qatar
Qatar stands number one in middle east countries for its latest healthcare system. It also has introduced the concept of E-Health and announces QNeDP to maintain health records and also link the various platforms. Technological advancement also greatly impacts the health domain and has introduced many new concepts. A large number of companies are providing a wide range of services and support in the health industry, and the Qatar government is highly concerned about providing a world-class, cohesive, sustainable and safe national E-Health ecosystem for its citizens.
Qatar's E-Health program has many benefits. Every change has a cost, and transforming traditional healthcare methods also does so. A lot of benefits are part of this change. Some of the leading advantages include enhanced patient safety, decreased system cost, improved health results, and value-added accountability to healthcare system stakeholders. Furthermore, it also leads to the development of the knowledge industry and better data quality.
Health Risks in Qatar
The native residents are used to their climate, and because of the excellent healthcare system, no serious diseases are disrupted. Qatar has developed in a healthy way, and there are no big health risks for expats also. However, they are advised to take security measures and visit the doctor before traveling to Qatar to check for any serious disease or epidemic. Now, after COVID-19, complete vaccination is mandatory for entering Qatar.
Due to its location in the equator region, its climate is very hot. The expats unfamiliar with high temperatures may suffer sunstroke or have sunburn as in summer it observes high temperatures. The hot and dry weather in the summer can also cause dehydration. All these environmental risks can be tackled by necessary safety measures such as drinking plenty of water and avoiding the outdoors during midday. In case of any effect, the public healthcare system is available for a fast and effective cure.
Emergency Services
Emergency services are an essential part of any healthcare system, and Qatar has developed them in a good manner. An emergency number, 999, is circulated countrywide, allowing the resident to contact an operator in Arabic or English for quick assistance. The ambulance response is very quick, especially in Doha, the capital city of Qatar. In an emergency, ambulances head to public hospitals, and however, private hospitals also provide ambulance services in emergency situations.
Health insurances
Although Qatar has a well-developed and up-to-date healthcare system, at the moment, it doesn't provide any health insurance. In 2013, health insurance was introduced for Qatar's natives, but due to the high expanse, it was dropped in 2015 with a suggestion of some replacement plan.
However, private insurance companies offer different insurance plans for the local population and expats also. Mostly, this service is provided by the employer; however, some companies provide individual health insurance plans.
Who is Eligible for Public Healthcare?
Although Qatar aims to provide healthcare to all its population and visitors, an increase in population is a hindrance to making it practical. So, up to now, every resident of Qatar and individuals having residential visas are eligible to access public healthcare programs. They need to apply for a health card at primary healthcare centers. Individuals without health cards and tourists do not qualify for it, and they have to acquire private health insurance to manage their medical expenses.
Specialists and Health Consultants in Qatar
Qatar's medical squad consists of health physicians, surgeons, and all types of specialists that are working for better healthcare for the citizens. Private and state health departments both have competent doctors to provide excellent care. In Qatar, for 1000 people, there are 2.5 doctors. People can search for a health official using the website of the council for healthcare practitioners or their health insurance provider. Expats can consult their embassy for searching a doctor or specialist for their treatment.
Healthcare Fields in Qatar
Qatar has ranked number one in middle east countries due to its excellent healthcare system. It doesn't ignore any medical field to facilitate its people. Special healthcare centers are developed all over the country for different populations and also for serious disease treatments. For women's healthcare, competent gynecologists are available. For children, special care units are working with excellent services. Dentists and mental healthcare professionals, and clinics are also working for the wellness of citizens. Qatar recently introduced alternate therapies like homeopathy, acupuncture, and chiropractic treatments.
Conclusion
Every country makes efforts to provide the best healthcare services to its population, and Qatar is very concerned about it. To attain this goal, an effective Healthcare system is devised in Qatar that is a combination of state and private resources. It is ranked among the top five international healthcare systems and number one in middle east countries for its quality services and facilities. The Public Health Ministry in Qatar is responsible for managing all the operations. PHCC and HMC are also contributing to managing and providing medical services. Competent health officials from all over the world are relocating to Qatar because of facilities and high salaries in the public and private sectors. This is an ongoing procedure, and the state of Qatar is highly concerned about it and making continuous efforts to grow it for the betterment of its people.