How Can Expats Stay Safe Against The Twindemic This Winter?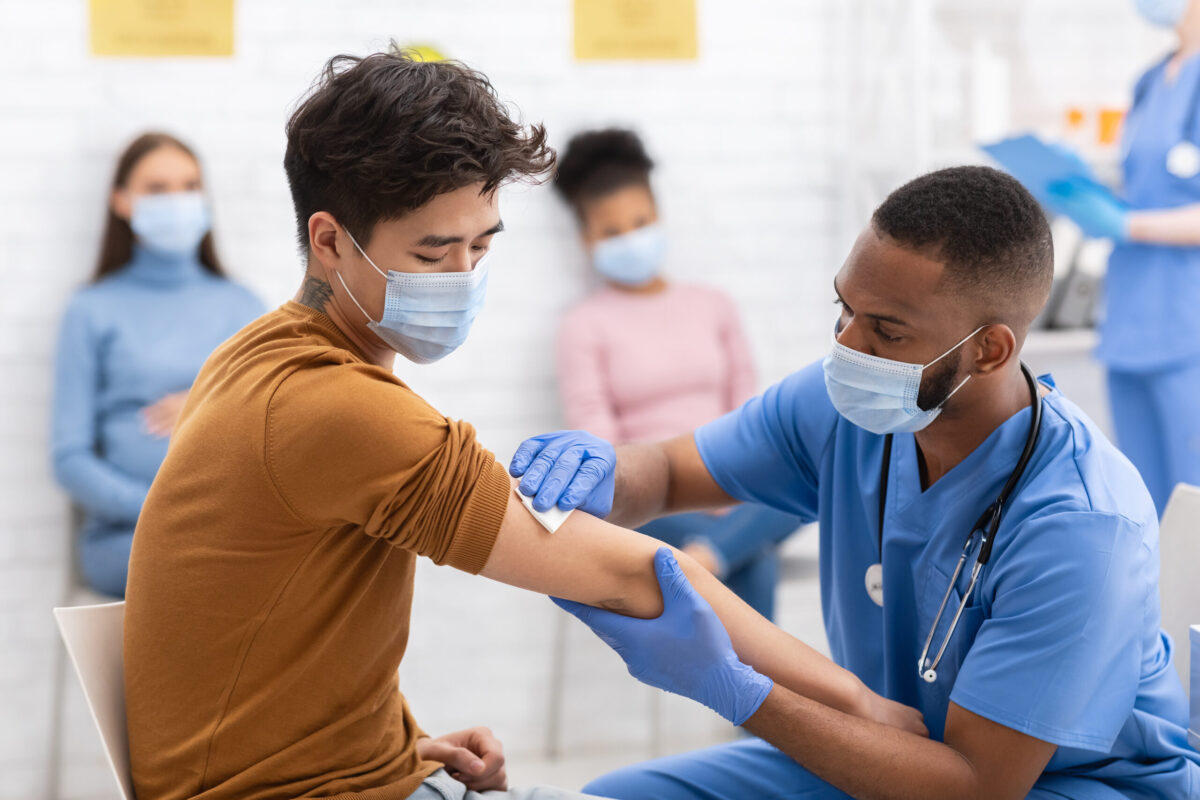 No matter who you are or where you are from, the reality is true for everyone this coming winter – a "twindemic" is currently underway. For sure, your thoughts will likely turn to the ongoing COVID-19 pandemic. Cases are rising significantly again across Europe and the Americas. While locations in Asia are growing weary of the impact this will have on their populations.
Written exclusively for Expat Network by Pacific Prime UK
What's more, the harsh conditions of winter and upcoming festivities combined are likely to increase the spread of influenza (flu) in many parts of the world and affect the most vulnerable of individuals. So for young (unvaccinated) children, whole families, and retirees living abroad as expats, now is the time to raise your guard and keep them high.
As the twindemic (comprising flu and COVID-19) approaches, what can you do to prepare in advance? Luckily, our friends at Pacific Prime are here to offer some guidance on what to do to stay safe.
Know the common symptoms of COVID-19 and flu
COVID-19 and flu are both respiratory illnesses that share similar symptoms, although they are completely different viruses. Here are some common signs to be aware of:
Cough
Sore throat
Shortness of breath or difficulty breathing
Runny nose or congestion
Headache
Fever
Body aches
If you have any of these symptoms, you should put your health first and isolate yourself immediately. If you can, monitor your condition and take medication to treat the above symptoms.
While COVID-19 and flu are hard to tell apart, one of the indicators that you may have COVID-19 is if you experience loss of smell or taste. If so, you may need to get tested for the disease.
Note: The above does not constitute official medical advice, and you should seek help from your local doctor or pharmacist on what is appropriate for your condition(s).
Get vaccinated for both COVID-19 and flu
Did you know that "Vax" is the Word of the Year for 2021? It's also no surprise that the best way to protect yourself, loved ones, and others nearby from COVID-19 and flu is to get vaccinated for both viruses. While you will hear that vaccines are not 100% effective, they will give you protection against the viruses and prevent severe illness or hospitalization.
Older adults like expat retirees and pregnant women living abroad should get vaccinated as soon as possible by visiting their local health center or clinic. Young children, on the other hand, will have to wait until local health authorities give the all-clear. You should check with your local healthcare provider on the latest updates on vaccinating young children.
Follow local safety guidelines
While the world slowly recovers, it will be a long time until things return to how they were pre-COVID-19. And to eventually reach that level, people worldwide will have to do their best to follow safety guidelines as announced by their local health authorities.
Here are some common hygiene practices to follow like:
Washing your hands regularly
Disinfecting frequently touched surfaces
Staying home if you're feeling unwell
Keeping your home well-ventilated
Disposing of worn face masks correctly
Avoiding handshakes (unless sanitized)
Spraying hand sanitizer when in public
Social distancing in a high-risk area
Stay positive and healthy
It's been a difficult two years for everyone across the globe, physically and mentally. Expats are no exception, as restrictions and closed borders had prevented many from meeting loved ones, embarking on new journeys and fulfilling their dreams.
However, with so much changing, it's good to build one's resilience and focus on the positives in life, as these can be controlled. Staying healthy is one of them, which means eating a balanced and nutritious diet, getting plenty of exercise, and maintaining a good sleep pattern. Additionally, peace of mind is hard to come by nowadays without some form of insurance.
While the aforementioned ways of staying healthy are considered essential, securing comprehensive health insurance could benefit you and your loved ones in the long run. Fortunately, getting help from a broker like Pacific Prime can ensure you receive adequate support, impartial advice, and robust servicing levels whenever you need it.
Contact our friends at Pacific Prime today to learn more about expat health insurance and family health insurance. The global insurance brokerage has teams of experts located globally, which means help is always at hand. Get a free quote now with their free online quotation tool!
See these related articles: